Vilner's latest Suzuki Intruder is the highest possible form of art
The machine is an expression of the unique style of Vilner
We rarely write about bikes, don't we? But when we do, it must be something spectacular. Like this Suzuki Intruder, which is Vilner's latest creation... and work of art. Literally. One literally falls in love with it at first glance and there's no reason to explain why. You need to just take a look at it.
Now let me tell you more about this fascinating project. The here-presented Intruder is a modern interpretation of what is regarded classic, precisely - the Suzuki Cruiser. The custom motorcycle combines contemporary and traditional techniques in a very stylish and artistic way. Old-school saddler's ways of treating the leather have been applied here, while the modern part is on the side of the innovative painting laying.
Patina and Leather as Piece of Art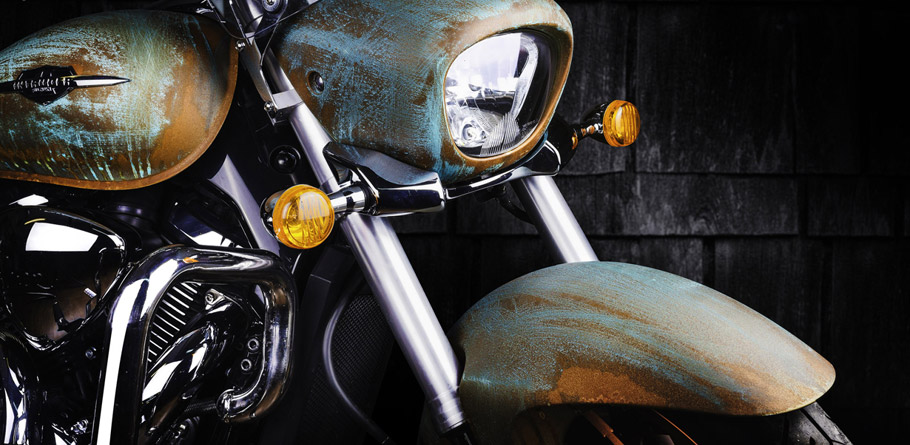 If one asks whether a bike could be a piece of art, then Vilner will positively confirm, showing this Suzuki Intruder. First we have to talk about the unique painting technique, which the experts have used for the first time in a project. The chosen style, 'copper patina', has been achieved with the application of no less than six layers of paint. The latter is then processed with special brushes in what they call 'special conditions'. The goal of everything is to create an extremely authentic finish, which has an additional advantage: it is highly resistant to severe weather conditions.
SEE ALSO: Vilner celebrates 20th Anniversary with killing it project based on Shelby Mustang GT500 Super Snake 
What is even more curious is that the metal surfaces have this exact texture, which is capable to convey authenticity at touch. In addition to the vintage style, the wheels and the core of the brake rotors are painted in matching color.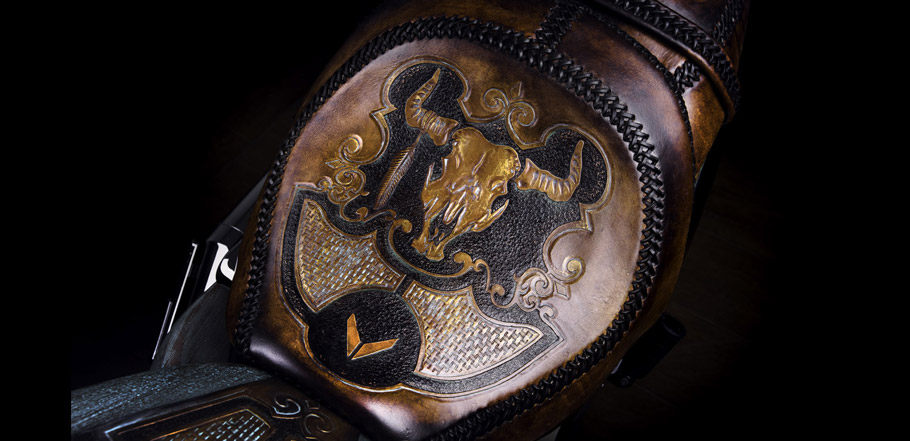 The 'copper patina', however, is just part of the message that this motorcycle is sending. The other integral part is the leather. Precisely, Vilner has used premium calf leather and what is called 'beef-blank'. To achieve the end effect, the materials were eventually processed by hand to the last detail. The interesting part is the application of traditional techniques taken directly from the saddlery. The vintage style is supported by the embroidered skull of a bull and of course the "V" logo (which stands for Vilner if anyone asks). The same material is used on the levers, and they were also additionally stitched with leather strap.
Well, if this doesn't make a bike a true piece of art, then what does?
Source: Vilner