Suzuki Exhibits C segment Sedan ALIVIO in China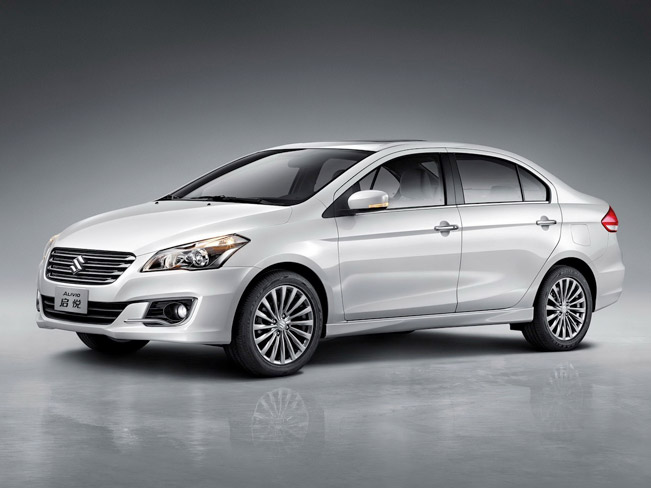 Suzuki's presence at the 12th Guangzhou International Motor Show in China was celebrated with the introduction of a C segment sedan called ALIVIO. Its Chinese name is "Qi Yue". The car is set to debut on the market scene from December this year, and it is specifically intended for Asian's country. ALIVIO is a production model based on the concept carrying the same name. The latter was exhibited at the 2014 Beijing International Automotive Exhibition this April. Suzuki revealed that the car was specifically developed for China in order to meet the expectations and needs of customers.
Both cars are C segment sedans, which feature "Sporty & Noble" exterior design, roomy and comfortable cabin, and great driving performance with excellent fuel efficiency. "Sporty & Noble" is a design language which adopts smooth curved surface and sharp character lines.
In addition, the car delivers top-level interior space among C segment sedans. For this contributes the overall length of 4,545 mm, width of 1,730 mm and height of 1,475mm.
There is only one engine for the Qi Yue and it is the 1.6L G-INNOTEC petrol unit, which comes with increased output and better fuel efficiency. The powerplant can be either coupled with a five-speed manual or the lightweight and compact six-speed automatic transmission.
Suzuki has also exhibited in China the SX4 and Swift range, Alto model, Kizashi lineup, Jimny, and Grand Vitara models.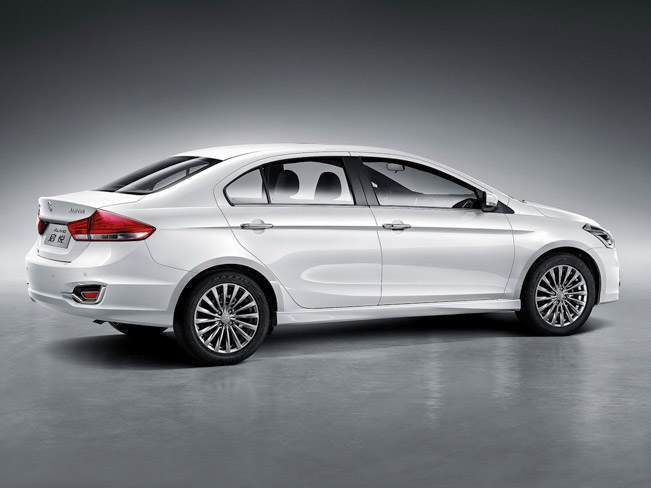 Source: Suzuki