SUZUKI G70 and Suzuki Swift Range Extender at the 82nd GENEVA MOTOR SHOW
The 82nd Geneva Motor Show is going to take place in March, where Suzuki Motor Corporation will display the G70 Concept. The concept shows new vision for a compact car, which has to be with minimised weight and elaborated dynamics. To be more precise, the G70 weighs just 730kg and has a drag coefficient at least 10 per cent lower than that of a current Suzuki 'A' segment model. As a result of this weight reduction and in combination of the highly efficient petrol engine, the CO2 emissions are as low as 70g/km.
In addition on display will be the Swift Range Extender, which is Suzuki's latest development in hybrid vehicle technology. The vehicle was first exhibited at the Geneva Show in 2010. However, now it has gone through further development, as a result of which there is a 100 per cent improvement in battery driving range to 30km. Furthermore the Swift Range Extender utilises a generator and a highly efficient 660cc three cylinder petrol engine to power it. Another thing to be highlighted here is that the Range Extender has a more compact lithium-ion battery which is quicker to charge, weighs less, uses fewer resources and also costs less.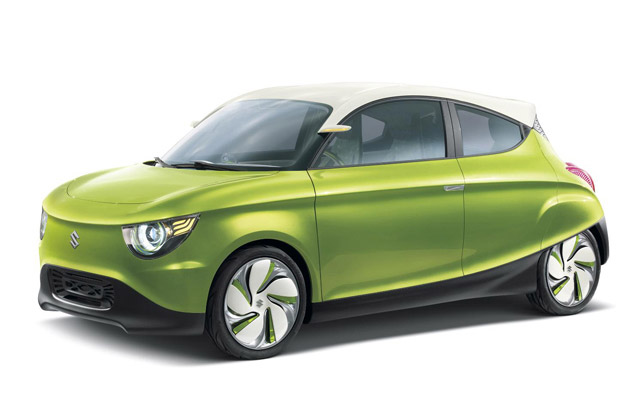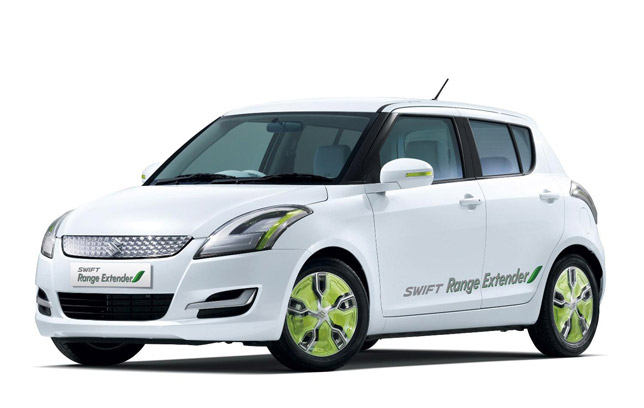 Source: Suzuki