Suzuki Kizashi - "Sled" Super Bowl 46 Commercial
2011 Suzuki Kizashi Sport was introduced at the 2010 New York International Auto Show. Since then, it is available in two trim levels - GTS and SLS.
The Kizashi Sport is powered by a 2.4 liter in-line four-cylinder petrol with 177PS (130 kW) at 6500RPM and 230Nm (169 lb-ft) at 4000RPM. It is mated to a 6-speed manual gearbox sending all power to the front wheels.
Mentioning the wheels, they are 18" both front and back fitted with 235/45 R18 tires. The total weight of the car is just 1495 kg meaning 8.4 kg/PS.
The performance is at decent level – 0 to 100 km/h in 7.8 seconds and a top speed of 215 km/h (133 mph). Furthermore, the Kizashi Sport needs just 7.9 liters per 100 km (29 mpg) on combined cycle with emission of 183 g/km CO2.
Check out the commercial below!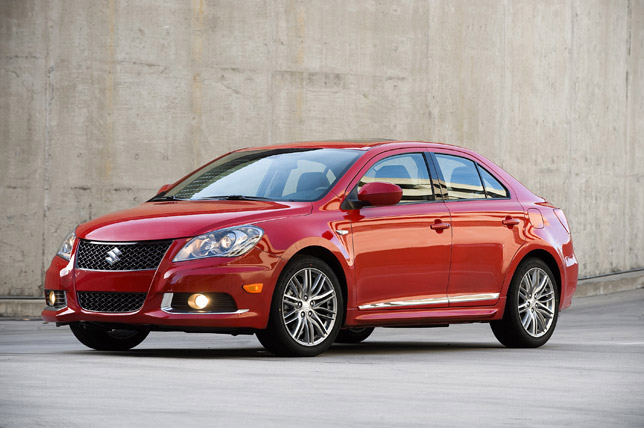 Source: LaFontaineImports via Youtube