Suzuki powers into third vitara decade with new flagship Grand Vitara
Suzuki launched its first Vitara 20 years ago, creating the world's first compact SUV and tapping into a new market for vehicles that deliver true off-road performance with responsive, fun-to-drive on-road performance. Since then the stylish and versatile SUV has steadily evolved and kept pace with growing demand for good-looking, versatile 4x4s that are as rewarding on the open road as they are motoring off the beaten track.
In developing the new flagship 2.4-litre Grand Vitara, Suzuki has consolidated the design and engineering qualities that have helped the model enjoy such enduring success, while introducing an all-round upgrade in terms of engine performance, equipment specifications, safety, styling and all-round quality.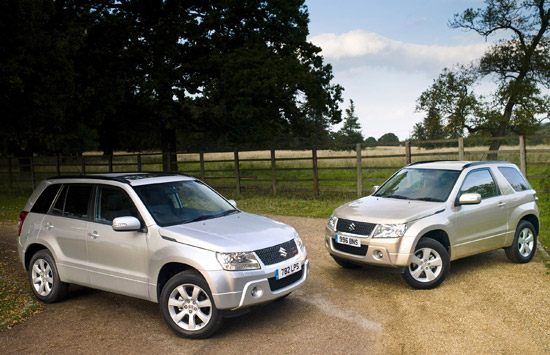 The result is a compact SUV that offers more than ever before: more power, more style and more driving pleasure but with no adverse effect on fuel consumption or emissions.
The highly specified Grand Vitara 2.4-litre is available in three and five-door body styles and the arrival of the 2.4 three-door gives Suzuki a unique offering in the SUV market, with no other manufacturer currently offering this engine/body style combination.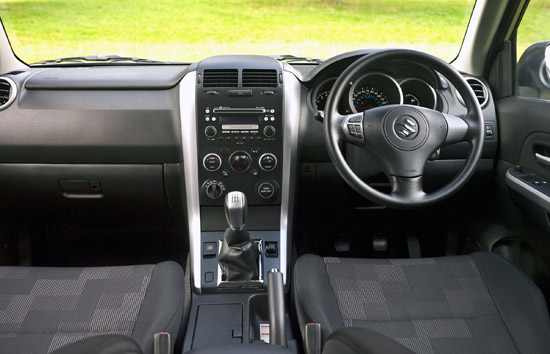 At the heart of the new model is a 122kW/166PS 2.4-litre petrol engine (five-door slightly more powerful at 124kW/169PS). The unit makes full use of advanced technical and design features to deliver improved power and torque, with only modest adjustments in fuel consumption and CO2 emissions. In fact, with five-speed manual transmission, tailpipe emissions are unchanged at 208g/km for the five-door model (205g/km for three-door).
The engine is also only marginally larger in size, yet it incorporates a series of features seen for the first time on a Suzuki-designed powerplant. These include a balancer shaft, three-stage variable air intake and a tumble control valve in the intake ports to achieve the best possible fuel-air mixture.
Recognising the life saving potential of electronic stability systems, Suzuki is equipping the 2.4-litre Grand Vitara as standard with ESP®, part of a company policy to introduce the system progressively on all forthcoming new models and model facelifts. ESP® uses selective wheel braking and controls engine output as necessary to stabilise the vehicle if it detects understeer or oversteer situations which could possibly result in total loss of control.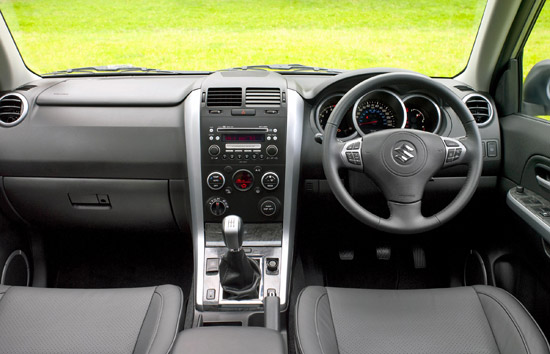 Further safety measures have also been upgraded, most notably with the introduction of ventilated rear disc brakes and extra shock-absorbing elements around the bonnet, wings and front bumper to reduce the risk of injury to pedestrians – a quality that had already earned Grand Vitara a very respectable three-star rating in independent Euro NCAP crash testing.
* ESP® is a registered trade mark of Daimler AG
Both the exterior and interior have been given a mild facelift. On the outside there is a revised front end treatment and new door mirrors with integrated turn indicators, while inside the cabin chrome and wood-effect inlays add extra touches of quality, together with improvements to the design and operation of some of the dashboard controls, including a new multi-information display and revised air conditioning control panel.
The 2.4-litre model has a high standard specification including an in-dash 6CD player with MP3 compatibility, rear privacy glass and 17-inch wheels. Five-door models additionally feature leather seats with front seat heating; High Intensity Discharge (HID) headlamps, cruise control, 18-inch wheels and electrically-operated glass sun-roof as standard.