2014 Suzuki Swift SZ4 4x4 Model Introduced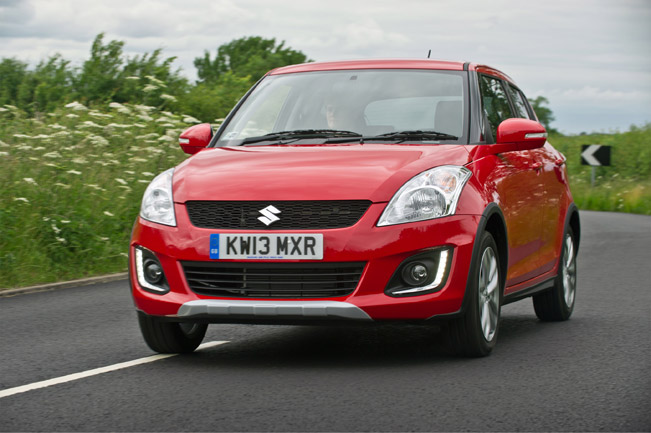 2014 Suzuki Swift SZ4 4x4 is being introduced to the European continent after its huge success in Japan. The strong heritage the brand has for 4WD models will make this Swift a true on-road icon.
The model will be offered as a five door 1.2 petrol model with manual transmission and equipped as either an SZ3 or SZ4 grade. Furthermore, the innovations around it include the new badging and the slightly increased body ride height of 25 mm. This makes the SZ3 the same in terms of ride height as the SZ3 five door.
Next to it, the SZ4 model has a more aggressive appearance and in addition delivers enhanced protection over rough ground. This is achieved via the new front and rear skid plates, black wheel arch extensions and black side skirts.
2014 Suzuki Swift SZ4 4x4 is equipped with the well established and simple fully automatic and permanent 4-wheel drive system. The latter transfers additional torque to the rear wheels when required via a viscous coupling. This in turn, further improves highly acclaimed cornering ability of the vehicle.
The aforementioned details makes the car the perfect choice for those who live in rural areas and need more mobility, or for crossing slippery surfaces during winter without owning a larger and more conventional SUV sized vehicle.
Moreover, Suzuki has utilized in this model small and lightweight components, which make it just 65 kg heavier than an equivalent 2WD petrol model. The result is that the SZ4 4x4 delivers only 126 g/km of CO2 emissions. SZ4 model now also includes power folding door mirrors with integral indicators and Daylight Running Lamps as standard equipment.
Source: Suzuki