How Safe is the Safest Suzuki Vitara SUV?

The Latest Suzuki Vitara SUV is rater one of  Europe's safest vehicles, as it received the highest 5-star rating from the European NCAP. But the Vitara is also recieved 5-star ratings in the 2015 Euro NCAP for additional safety features and safety system. By far, this is really one of the safest Suzuki vehicles on the market.
The Vitara's systems are especially developed to react to potentially dangerous situations. The systems have some really wonderful response time and excellent features. One of the best extras is the Total Effective Control Technology, that further absorbs the impact and is especially designed to bring overall weight-reduction features.
The standard pack includes seven airbags, seatbelt pre-tensioners, force limiters. The European NCAP tests demonstrated wonderful whiplash injury protection, both on the front and back seats.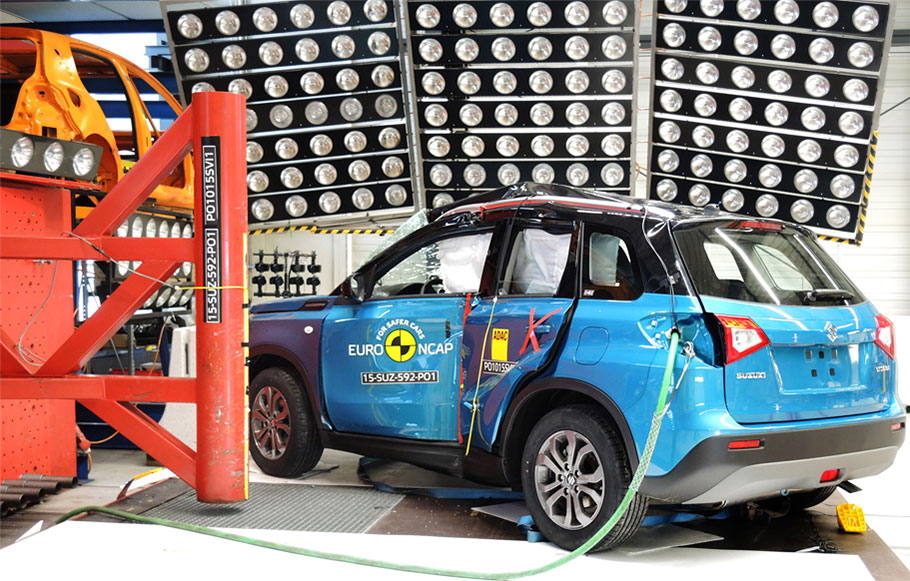 The child safety features deserved special attention. Suzuki team created such a safe vehicle, that received further highest-score ratings in its ranks. The whole system is especially created in accordance with the European legislation and pedestrian protection. The bonnet shape and the special structure for the cowl top and wipers are essential for the high ratings.
Suzuki Vitara SUV is already on the UK market and comes with a 1.6-Liter petrol engine, and two options for a drive system: two-wheel ALLGRIP system or four-wheel ALLGRIP version.
Source: Suzuki