Tesla Model X and a touch of Vilner magic. Pure eye candy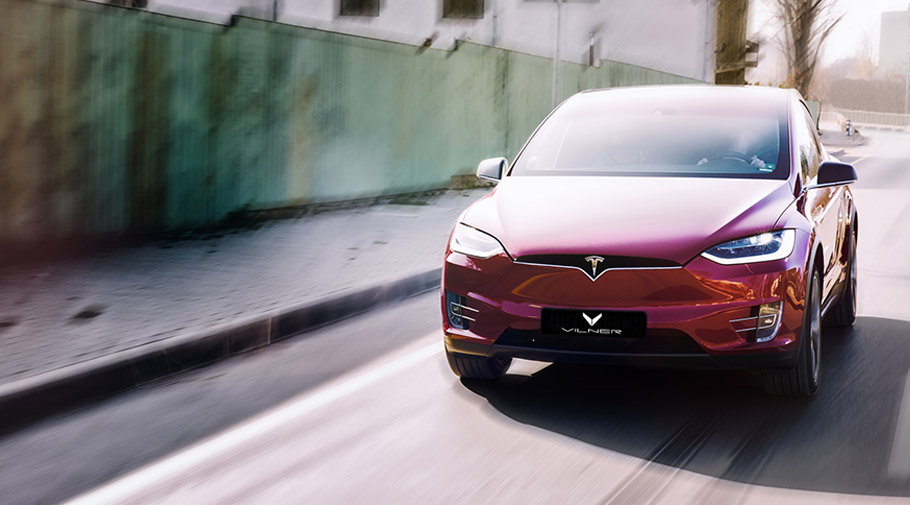 Sadly, Art Studio Vilner showcases its last project for 2016. Although 2017 is about two weeks ahead, we have hoped for some more surprises. However, this one is quite interesting and it is worth reviewing. As all other Vilner products, in fact. So, let's check out the birthday present by the magicians from Bulgaria, shall we?
Electricity is the code word
We all know that Tesla team is making some devastating damage to petrol and hybrid rivals. It is also a leader in electric vehicle segment and there is no doubt in the quality of the vehicles and systems that are branded with the Tesla logo. However, our friends from Vilner decided to take a closer look at a certain vehicle and tweak it a bit. And spice up the overall sexiness.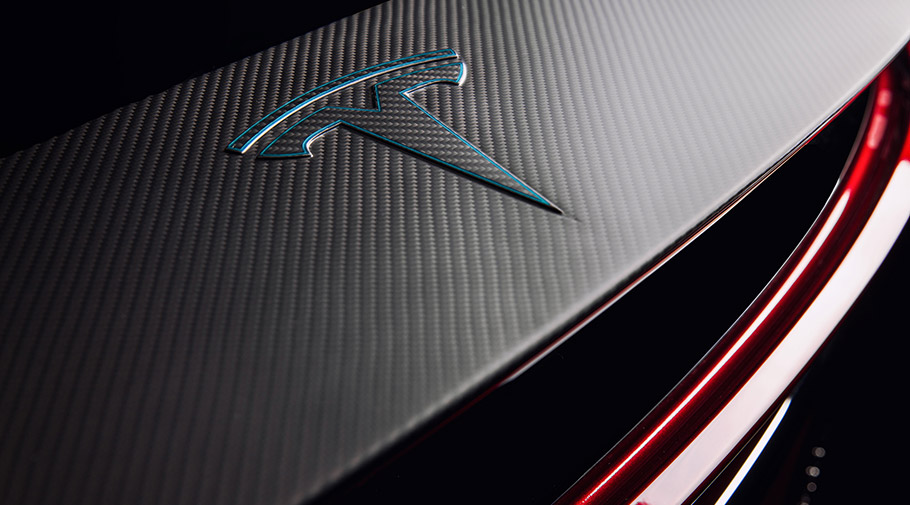 The design team has chosen the hot and fresh-new Model X P90D. Or more precisely, the owner of the  vehicle is also an owner of two more Tesla vehicles. In other words, he knows how luxury and sexiness should look and feel like. Impressed and determined, the design team has done what should be done: a masterpiece.
SEE ALSO: Gipsy King by Vilner: brand's latest styling project is here!
Impressive even as a stock model, the Model X P90D has undergone some super slight, yet notable and elegant changes: Vilner has also remained the carbon package, but adds some spice with the front lip, mirrors and the rear spoiler that further enhance the overall aggressive expression with neat coloring finish. The brake calipers have also deserved some special attention and now shine through the massive 20-inch wheels in colors that fully resemble the interior ambience. The wheels themselves are re-finished in Dark Plutonium Silver.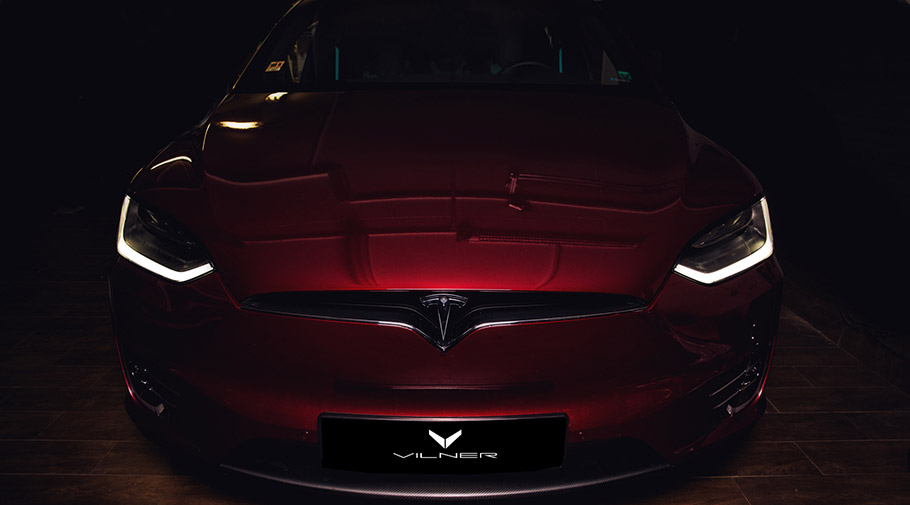 All this premium and elegant symphony is finished in an already known manner: with the exclusive Vilner bag. Needless to say, it is unique and completely resembles not only the spirit of Tesla vehicles, but the passion of Art Studio Vilner magicians!
Source: Art Studio Vilner