This is Why 2017 Chrysler Pacifica has Earned the Best Highway Fuel-Economy Rating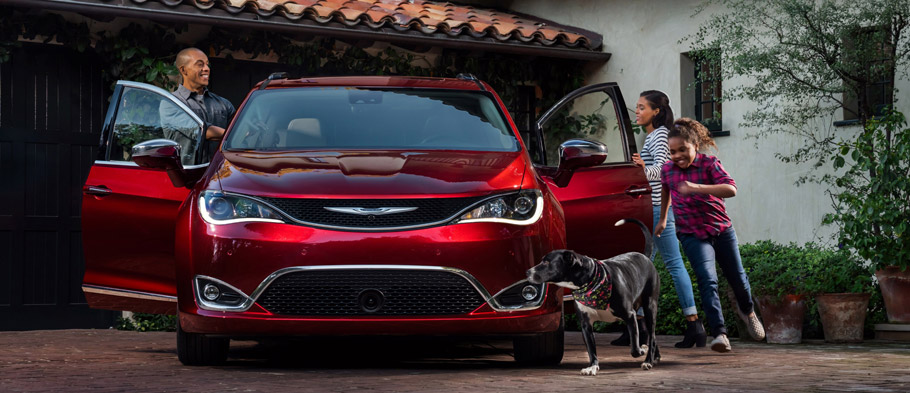 2017 Chrysler Pacifica has some good news to show-off with! The minivan has earned a highway-cycle fuel-economy rating of 28 miles per gallon (mpg) from the U.S. Environmental Protection Agency (EPA), which makes it the firs among minivans on the market to show such fuel efficiency. This also makes an improvement of 12 percent over the Pacifica from the model year it replaces. In addition, the Pacifica seems to be nine percent greener than the outgoing vehicle.
Chrysler says that these nine percents are actually a reflection of the Global Warming Potential (GWP), which considers the environmental impact of fuel production and delivery, along with the implications of its consumption. The engineers at the brand have utilized industry-standard software to calculate and compare new Pacifica's GWP with that of the previous generation, calculating over 124,274 miles (200,000 km) of operation.
SEE ALSO: Chrysler 200S and 300S Alloy Editions are Inspired by Detroit's Local Artisans [Detailed Review]
When considering the city- and combined-cycle fuel-economy ratings, they have been estimated at 18 mpg and 22 mpg, respectively. By the way, the combined-cycle makes a 10-percent jump compared with the outgoing vehicle, while the city one delivers a 5.9-percent benefit.
The Reasons Behind the Fuel Economy Improvement

Several important reasons can be attributed to the substantially improved fuel economy rating. First, Ward's 10 Best 3.6-liter V-6 with a two-step variable-valve lift (VVL), cooled exhaust-gas recirculation (EGR) and innovative engine-weight reductions. The unit boosts engine's efficiency but also deliver one-of-a-kind performance.
The second reason is the transmission called TorqueFlite. It is the first nine-speed automatic ever featured in a minivan. Next comes Pacifica's light unibody structure based on Chrysler's new vehicle architecture that has been created specifically for the global minivan front-drive E-segment. Note that the model is nearly 250 pounds lighter than its predecessor. Despite the reduction of weight, the Pacifica is very stiff, because it uses approximately 22 percent more high-strength steel than its predecessor.
Another advantage of the 2017 Pacifica is the drag co-efficient of .300, which is best among its primary competitors.
Now are you sure you want to drive anything else because this fuel economy seems to be pretty seducing.
Source: Chrysler