Top Gear Continues without Jeremy Clarkson, BBC Confirms [VIDEO]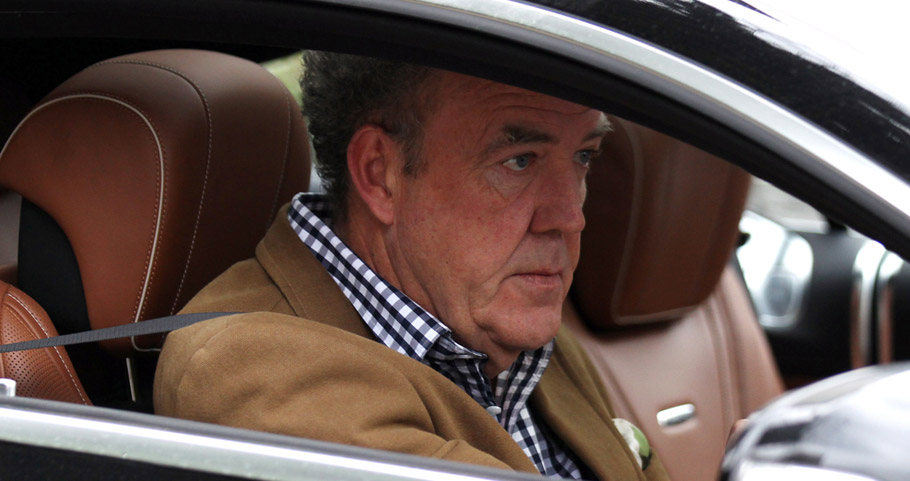 BBC has just confirmed that the contract of Top Gear's Jeremy Clarkson won't be renewed. The reason for this is a huge scandal that the star created, involving a physical altercation with the producer of the show. BBC's general director, Tony Hall, said that Clarkson has crossed many lines and that he should bear the consequences.
After the so called "fracas" with Oisin Tymon, Clarkson was suspended on 10th of March. What has been announced as the reason for this quarrel was a cold plate of food served to the star. In addition, the show was stopped in the middle of the season and this caused an outrageous respond from Top Gear fans. There is even a petition going on around the internet that supports Clarkson's reinstatement in the show.
Top Gear is the most watched TV program in the world and the main contributor for this is Jeremy Clarkson and his witty individuality. The official BBC statement unfortunately signifies that the show will continue without Clarkson presence.
It is also under question, whether James May and Richard Hammond, will be kept, since their contracts are also ending this year. What's more, they seem unwilling to continue to do their job without their co-presenter.
This is sad news really, because it signifies an end of an era. Now, over the internet there is a burst of speculations, involving the question who exactly is going to join the show. Any suggestions?
Edit: Hear exclusively James May's reaction to Jeremy Clarkson being sacked by BBC:
Image Credit: Beretta/Sims/Rex Features
Video Source: YouTube
Source: BBC.com