Toyota Explores Its Hybrid Future
Three cars that explore new frontiers for hybrid cars of the future will be unveiled by Toyota Australia at this year's Australian International Motor Show in Sydney.
The cars, which reveal Toyota's plans for Prius and its other Hybrid Synergy Drive vehicles, represent vital steps in Toyota's quest to develop the ultimate environmentally friendly car.
Hybrid X, an evolution of today's Prius, proposes creative solutions that will potentially become signature points of a specific hybrid identity.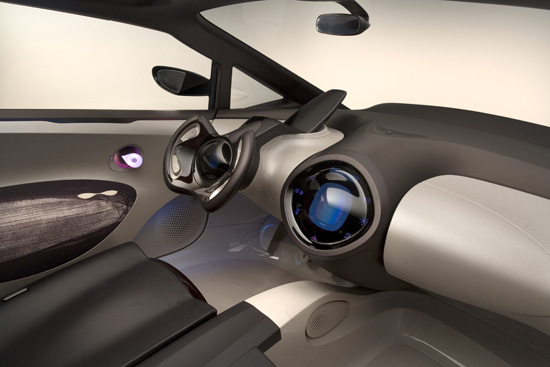 It is a technology showcase for future hybrid cars and fits clearly into Toyota's environmental strategy of offering sustainable mobility for modern families.
Hybrid Supra HV-R is the first hybrid car to win a motor race, but its significance goes much deeper.
Toyota engineers gained valuable data from the race, which they are using to make future hybrid systems lighter, more powerful and more efficient.
Hybrid Camry is a left-hand-drive show car, flown specially to Australia for evaluation and motorshow display.
In just over a year, Toyota will become the first Australian carmaker to build a hybrid vehicle locally when the hybrid Camry goes on sale.
At this year's show, Toyota will also emphasise its global leadership in hybrid technology with displays including an interactive pod and the Toyota Scan-Vision, providing an under-the-skin view of hybrid that resembles an X-ray.
So far, Toyota has sold 1.6 million hybrid vehicles globally.
It estimates these vehicles have cut carbon-dioxide emissions by more than seven million tonnes and saved at least 2.7 million kilolitres of fuel compared with similar vehicles using petrol-only engines.
The company plans to sell one million hybrid vehicles a year globally as soon as possible after 2010.
By the 2020s, it aims to employ its Hybrid Synergy Drive technology across all vehicle series.
Toyota's stand at the Australian International Motor Show also features the debut of upgrades to its top-selling HiLux, RAV4 and Yaris.
HiLux, the country's best-selling ute and third most popular vehicle overall, gains fresh styling and improved front suspension across the range, as well as larger front brakes and improved rear suspension for all 4x2 models.
The HiLux line-up has been expanded to offer, for the first time, automatic transmission on entry-level WorkMate single and double cabs.
RAV4 - compact SUV market leader in each of the past two years - gains a package of active and passive safety features, including active front-seat head restraints as well as technology and comfort features.
All four-cylinder and V6 models now have vehicle stability control, traction control and hill-start assist control as standard equipment.
For Yaris, Toyota has also increased active safety, comfort and convenience as well as new exterior and interior styling.
Manual-transmission versions of Yaris 1.3-litre and 1.5-litre models now attract a maximum five-star rating from the Federal Government's Green Vehicle Guide.
It joins Prius, which is the Guide's top-ranked vehicle. Toyota is the only manufacturer to achieve five stars with cars using regular unleaded fuel.