Toyota iQ: six degrees of innovation - No4
Innovation No4: the Space-saving Air Conditioning Unit
A new, compact air conditioning unit is the subject of the fourth in a series of cut-paste-and-print guides to Toyota's design and engineering innovations for its new iQ, the world's smallest four-seat car.In most cars the air conditioning/heater unit is a bulky component, housed behind the dashboard in front of the front seat passenger. Toyota engineers recognised that if they could make it smaller, it could be repositioned, freeing up valuable leg and knee room in the front section of the cabin.
They succeeded in their challenge, not only reducing the unit's dimensions by 20 per cent overall, but also maintaining its performance quality. Rerouting the internal passages improved airflow and a more compact filter was used, alterations which in turn meant a smaller blower fan could be adopted.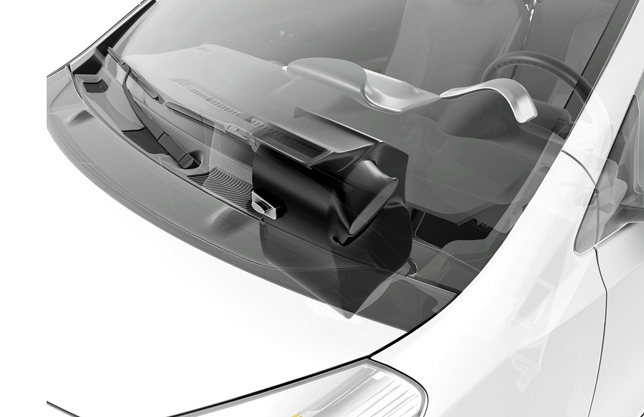 As a result, the passenger side of the dashboard is slimmer than that in front of the driver, and is positioned further forward and towards the centre of the windscreen. This gives the dashboard an asymmetrical shape, a feature that will be the subject of the next iQ innovations bulletin.
Innovation No1: The front-mounted differential
Innovation No2: The Centre Take-Off Steering Gear.
Innovation No3: the Flat Under-floor Fuel Tank
Innovation No5: the Asymmetrical Dashboard