VATH Show Class with the Mercedes-Benz 300 SEL
The guys at VATH are notorious for taking in already vicious AMGs and turning out even more viscious AMGs. But what follows here is proof that deep down, their philosophy is not all steroids and swagger. It's a restoration program that involves a Mercedes-Benz 300 SEL – a pinnacle of luxury that dates back to the 70s.
So what have they done exactly to it? Besides looking very crisp... and having additional rally style projector lights installed, the 300 SEL has had it's engine completely taken apart and inspected. Everything from the cylinder head to the crankshaft has been milled, drilled and rebuild. The pistons have been replaced and the connecting rods along with the bearings on them: renewed and modified. It's all precision work when working in VATH. More peripheral components are usually inspected as well - think in terms of oil or water pumps or axles even. As an end stage, the SEL goes through some computer diagnostics and then it is ready to go out.
And although it will not fly out the garage, it might raise some smoke. The original Mercedes-Benz SEL 300 had (and evidently still has) an M100 V8 engine with 6.3 liters of displacement. That translates in 250 PS and 510 Nm of torque. 6.5 seconds, even by today's standards, sounds pretty brisk when doing the 60 mph run. Top speed – 220 km/h. But all of that is irrelevant really. If we were to take a ride in it, the needle will be stuck around the cruising 30 mph so that everyone on the streets can marvel at the majestic sight of a VATH Mercedes-Benz 300 SEL.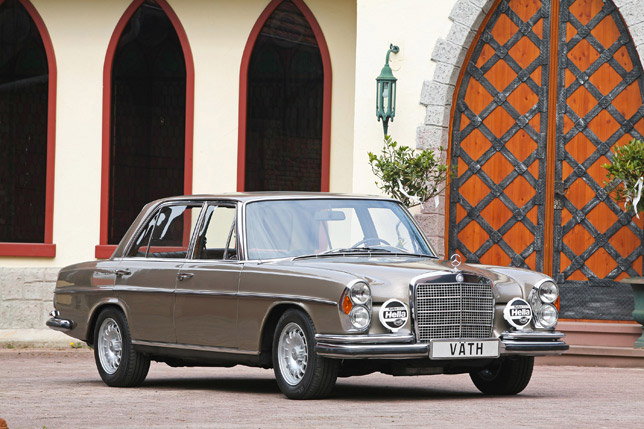 Source: VATH