VATH Mercedes-Benz A-Class V25 Reloaded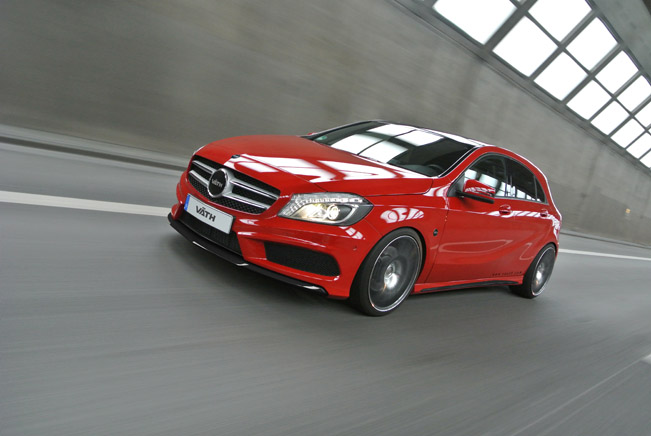 VATH has announced their tuning program for the new Mercedes-Benz A-Class. The project is based on the A250 and named VATH V250.
Vath V250 is powered by a 2.0 liter turbocharged petrol engine with 245HP (180 kW) and 390Nm (287 lb-ft) of torque. This is an increase of 34HP and 40Nm. 0-100 km/h in just 5.9 seconds and a top speed of 250 km/h (155 mph). The performance package is priced at €940.
Other highlights include a 270 EVO downpipe system with stainless steel 200 cell tri-metal catalyst and a rear silencer – €3439; a set of lowering springs (-30 mm) - €333; and a set of 19" alloy wheels fitted with235 /35 ZR19 front and 255/30 ZR19 rear tires – €2545.
Furthermore, a carbon fiber front spoiler lip made of high quality visible carbon is installed to improve the aerodynamics – €1416.
The interior boasts a sports steering wheel in leather/leather design, on request it is also available with carbon or fine wood applications.
Source: VATH