VATH Mercedes CL63 AMG
The new Mercedes-Benz CL63 AMG – C216 received another tuning package, but this time from VATH. The tuner offers both – styling and performance upgrades.
The V63S package includes an ECU re-map and a sport exhaust system, which boost the mighty 5.5 liter twin-turbo V8 to whopping 630PS (463 kW) and 930Nm (685 lb-ft) of torque, which is an increase of 86 PS (63 kW) and 130 Nm (96 lb-ft). Not bad at all. This reflects to 4.3 seconds to 100 km/h and a top speed of over 330 km/h (206 mph).
Other performance upgrades are a sport suspension module and a high-performance braking system.
The styling boasts – 20" alloy wheels fitted with ultra-low profile high-performance tires and a carbon fiber styling package.
Also, the leather interior gives the car a prestigious looks. By the way, the carbon or precious wood lining is available in accordance with your desire.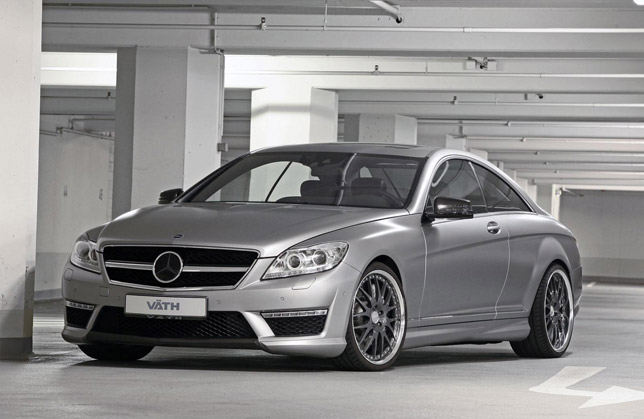 Source: VATH