VATH Motorentechnik GmbH: Between Classic and Modern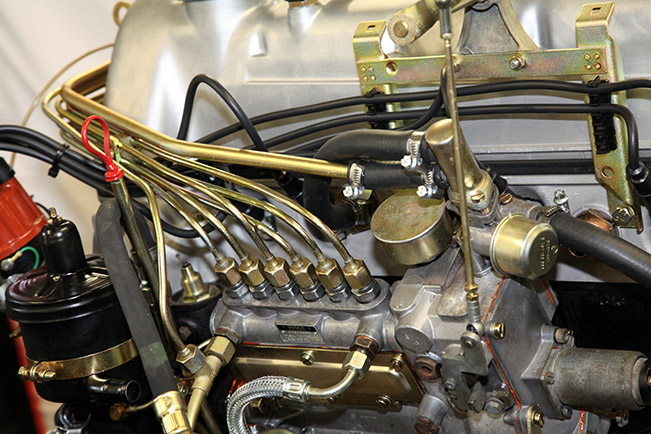 Throughout the years the close and inseparable relationship between VATH Motorentechnik GmbH (Motor Engineering ltd.) and Mercedes-Benz has served a great purpose to either of the sides.
The founder, Wolfgang VATH, has created a company which is still continuing to progress and play a fundamental part in the market after all these years. By all means, the VATH Motorentechnik GmbH has gained an excellent worldwide reputation as an engine manufacturer. Highlighting the importance of the original production of cars, VATH tunes their "projects" to their best classic characteristics.
Later on, after the establishment of the German tuner, Jasmin EHRET-VATH, the daughter of Wolfgang VATH, takes on the responsibility to run the executive board of the company which is known for car tuning. No matter what the tuner does, it seems to be booming. Not betraying their motto "Everything that can be conserved – must be conserved anyway", VATH keeps bringing significant up-to-date enhancements to all after-war Mercedes vehicles. And by not discarding their authenticity, the German tuner manages to preserve the balance between what is modern and what is classic. That's their philosophy after all.
Initially, the work that is being implemented by VATH is on the lower part of the engine and on the crankcase. Doing it in a traditional method, cylinders, for instance, are bored and honored. Pistons are renovated, crankshafts ground, polished and balanced in a really efficient way by the company very own balancing machine. Finally, they get equipped by new bearings. Valve seats undergo a transition as well. They are reamed and, if necessary, valve guides are renewed as well. The refitting of engines for unleaded fuel requires a mounting of hardened valve seat rings. The air ducts are reamed and polished which allows more air passage.
VATH Motorentechnik is an expert when dealing with Mercedes classic models. Beauties such as Pagode, W111 with tail fin, Adenauer, 300 SL or Ponton are dealt with a detailed refitting of automatic and shift gears with heart's blood. They receive a rear axle retrofitting, optionally with axle ratio modifications.
Undoubtedly then, traditional and classic seem to be the adjectives that best suit VATH Motorentechnik GmbH.
Source: VATH