Vauxhall to Show Impressive Lineup in Geneva

Vauxhall announced yesterday that it is going to unveil its GT Concept in Geneva. As we all know it will portray a vision for a future sports car. However, there will be also two other premieres at the event. The first one is for Mokka X and the other is for the Astra range (including the new Sports Tourer). At the show will be also presented several five-door hatchback models and a new BiTurbo engine.
The Mokka X: A different Kind of SUV
Just mentioning that the GT Concept is going to make its official premiere, we go directly to the other two vehicles. First, the Mokka X was already revealed in the beginning of the month. It will be available in dealerships late this year and in Geneva it will showcase refreshed interior and exterior design as well as a new powertrain and featuring OnStar and Apple CarPlay.
SEE ALSO: 2016 Vauxhall GT Concept's Interior Showcased Before Global Debut
Mokka X has many advantages like its compact size (4.28m long), sporty looks and elevated seating position. Model's bold look is due to the application of the wing-shaped horizontal front grille and the double-wing signature of the LED daytime running lights. At the rear we see that there is another double wing signature highlighted in the tail lamps (LEDs are option here). Exterior paint colors like the 'Amber Orange' and 'Lava Red' are also available. The interior of the SUV is defined by a dashboard inspired by the new Astra.
Mokka range is powered by the 1.6-litre 'Whisper Diesel' engine, and the new gen 1.4-litre Direct Injection Turbo (152PS) petrol unit mated to a six-speed automatic transmission. The unit also features adaptive all-wheel drive and start/stop function thanks to which the SUV achieves 42.8mpg on the combined cycle and CO2 emissions of 154g/km.
The Refreshed AstraRange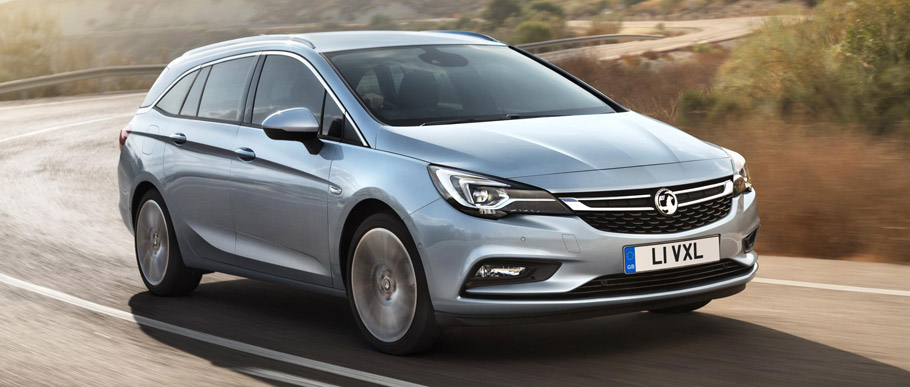 The newest Astra Sports Tourer will also be on display at Geneva Motor Show. In addition, the model will also go on sale in March. The Sports Tourer is based on new lightweight vehicle architecture and has brand new design, powertrains and technology.
Speaking of range's highlights, they include 1.0-litre three-cylinder Turbo Start/Stop ecoFLEX, and a diesel offering including the 1.6-litre 'Whisper Diesel' (110PS) Start/Stop ecoFLEX model.
In addition, the five-door hatch range will be also on display at the show. It is powered by a new 1.6-litre BiTurbo CDTi turbocharged diesel engine that features start/stop and six-speed manual transmission, and achieves 67.3mpg combined and 112g/km. Performance is not compromised with a top speed of 137mph and 0-60mph acceleration in 8.4 seconds.
Vauxhall/Opel press conference for Geneva Motor Show is scheduled for 1st March at 11:00 CET.
Source: Vauxhall