Opel to Introduce Brand New GT Concept in Geneva [w/videos]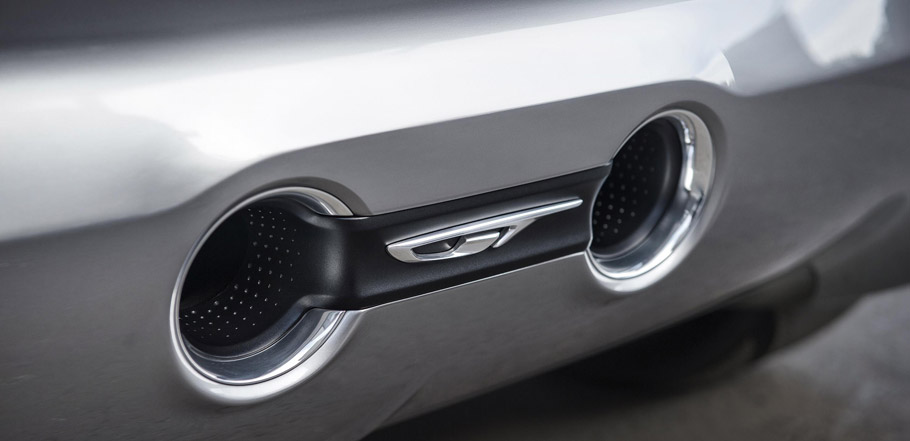 Opel is going to introduce at the Geneva Motor Show a brand new car, called GT Concept. It has just released a second teaser video showing a glimpse of the future car. If you have missed the first one we have featured both videos below. What we can see from the last one is more of car's design.
In the clip, the CEO of Vauxhall and Opel, Dr. Karl-Thomas Neumann, opens a door to display the front of the purebred GT Concept. He also says 'Don't miss what happens next.' In addition, the company also released the first teaser image of the GT Concept, which displays its central double exhaust.
SEE ALSO: Opel Updates The Infotainment System for the ADAM Model
As a matter of fact, this feature is was a highlight of ground-breaking concept cars from both Vauxhall and sister brand Opel in the mid-1960s, and comes to show the link between now and then. Vauxhall introduced the XVR at the Geneva Show in 1966, while Opel - the Experimental GT at Frankfurt the year before. So, are we to witness similarities in design?
One thing we are sure of is that the GT Concept won't be in any way old-fashioned or retro. However, the cars will share the same design philosophy which stands for 'ultra-modern, minimalistic and uncompromising with a sculptural shape '.
As for red tire of the Opel GT Concept we have seen in the previous video (the second one below), it pays homage in an avant-garde way to the MotoClub 500, a futuristic Opel motorcycle from 1928 that wore red rubber. This new concept undoubtedly promises an innovative approach to the well-known Opel design.
The world premiere of the OpelGT Concept will happen at the Geneva International Motor Show from March 3rd until March 13th.
Video Source: YouTube
Source: Opel