Volkswagen reveals efficient and agile concept vehicle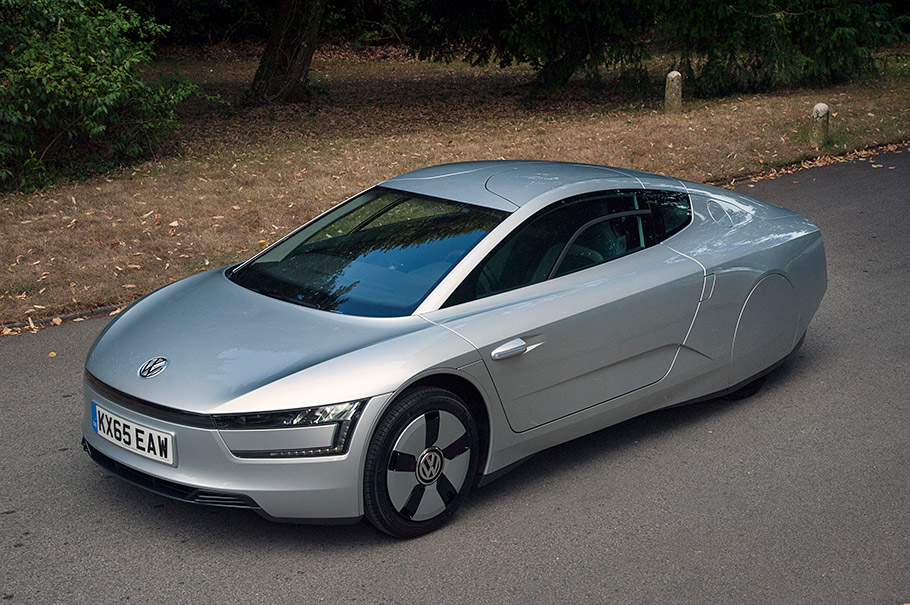 Let's talk about a supercar that is, above all, super efficient. Summer visitors of the National Motor Museum at Beaulieu can witness Volkswagen's latest and definitely strangest vehicle – the XL1 Hybrid that offers cutting-edge low emissions, smooth driving experience and advanced technologies. So, let's delve into Volkswagen's ideas, shall we?
Presented as a Super Efficiency Vehicle, the XL1 is fitted with both electric motor and a compact 800cc two-cylinder diesel engine, paired to a dual-clutch seven-speed gearbox, delivering power to the rear wheels. As you might well expect, being a super-duper ecologically friendly machine, the XL1 can be driven solely on electric power for about 30 miles with a single charge. However, once the battery power drops below 14%, the diesel motor engages and together the vehicle can make a pretty impressive run of up to 340 miles with a single gallon of diesel. Neat!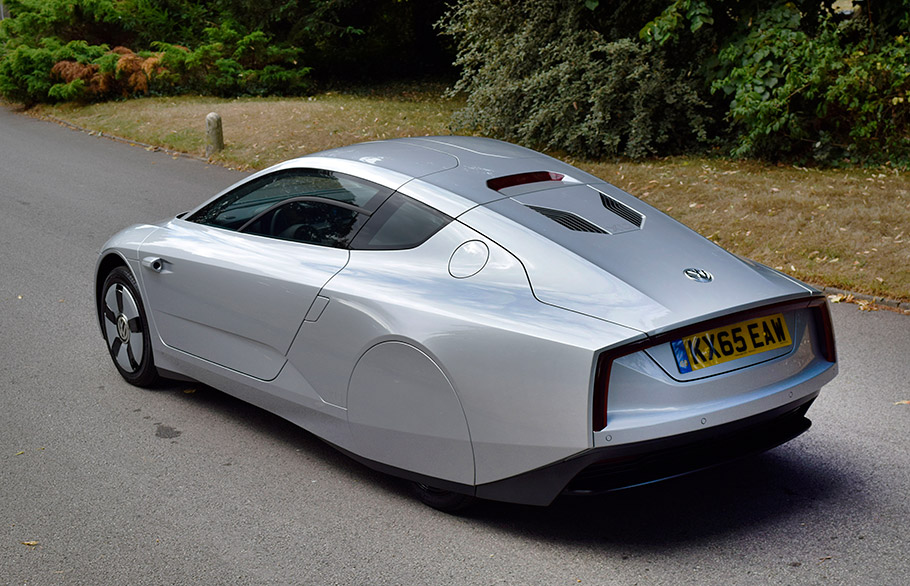 By now you should have noticed the body style. It resembles a Jetta in wheelchair. Frankly said, we are unimpressed by the design work – the vehicle really looks as it would not live without the aid of a lifesaving system. However, Volkswagen team came up with an explanation and sort of an excuse: the body shell is constructed from carbon fiber reinforced polymer, and all component weight a fraction of the steel equivalents. And by installing polycarbonate windows, the XL1 has reached super-low overall weight: 795kg. Although we do understand the intention behind the lightweight construction, we still believe that the design hasn't reached its prime state and form.
SEE ALSO: Ford Performance reveals limited run of new Mustang machines
However, we are still eager to see this guy performing. Although not super-impressive performance rates are recorded, we see the results as satisfactory and capable of doing the job just fine – XL1 can speed from 0 to 62mph in 11.9 seconds and chase an electronically limited top speed of 99mph. Not bad for an efficient vehicle, right?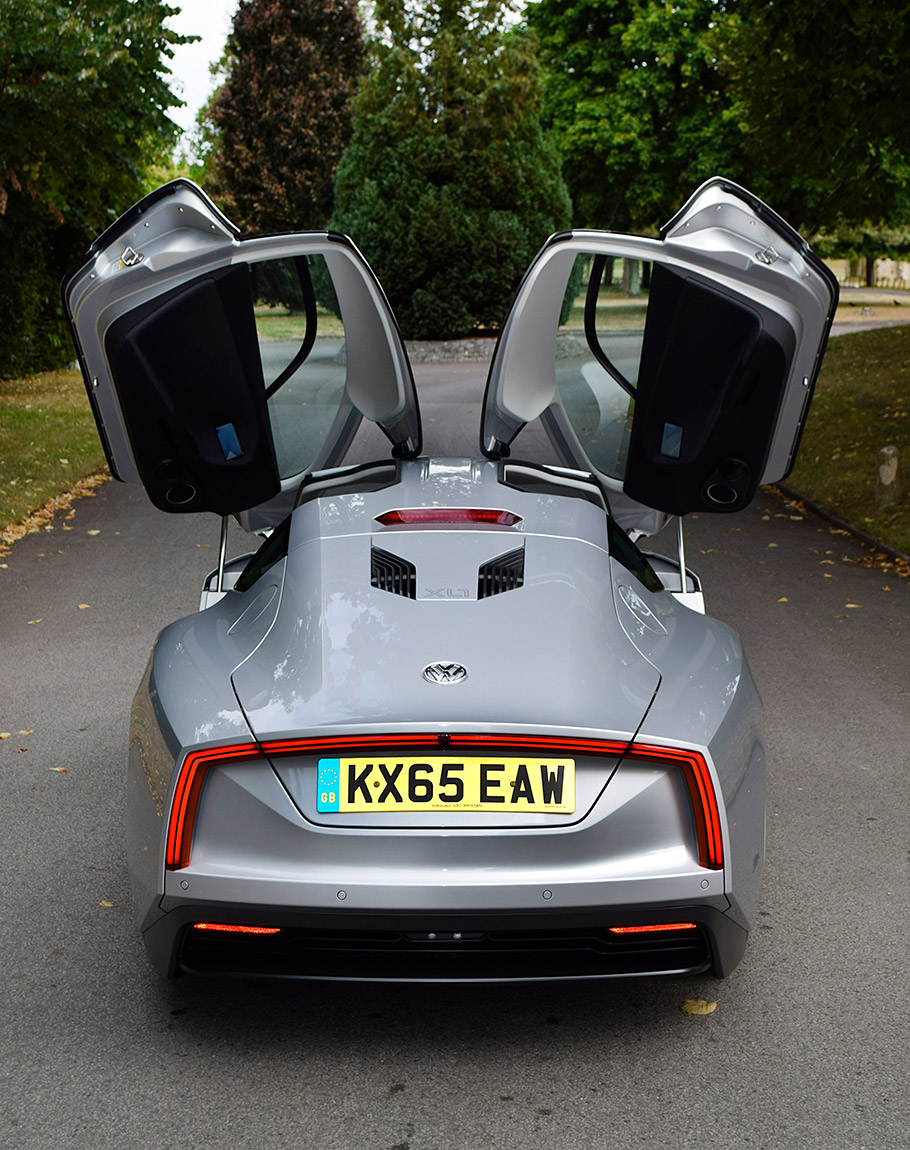 Named as "car of the future, built today", XL1 is a result of almost two centuries of hard work – the first concept was revealed back in 2002 and the second seven years later in 2009 and featured tandem seating, while the 2011 version was offered as staggered side-by-side seats. Neat!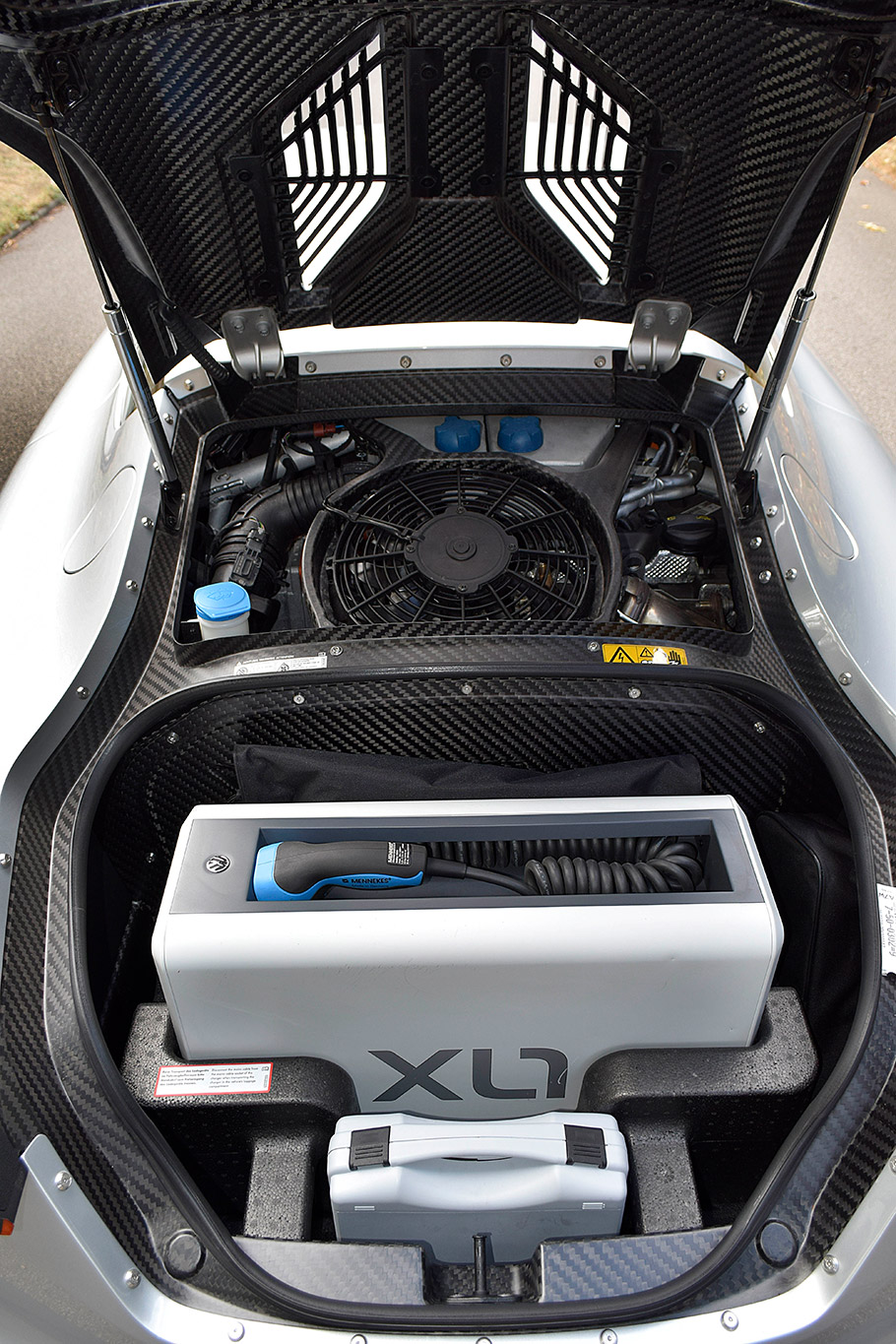 Source: Volkswagen