Volkswagen models - First choice in safety
Golf, Jetta, Passat, Eos and Tiguan achieve top scores in demanding US crash tests Four Volkswagen models at once were awarded the best grade of "top safety pick" in the most recent publication of the independent US safety institute, "Insurance Institute for Highway Safety". The models Golf, Jetta, Passat and Eos each earned the best evaluation in their respective categories, thus winning the renowned prize for themselves. Together with this same outstanding safety award presented to the Tiguan in August, these new awards place Volkswagen among the car manufacturers with the most top safety picks.
The Golf, which is sold in the USA under the name Rabbit, received the coveted award in the compact class. The Jetta and Passat were victorious in the midsize car class. The Eos won in the category "midsize convertible".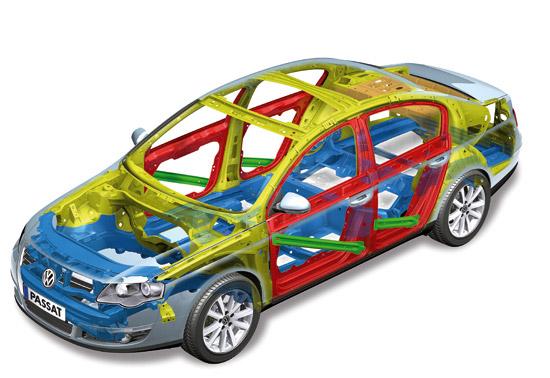 In order to examine the safety standards of all types of passenger cars, the IIHS has been conducting crash tests for the American insurance business regularly since 1995. The successful performance of the five Volkswagen models is the result of a frontal, a side and a rear crash test which each car underwent in the USA.
To test their crashworthiness, the cars were subjected to a frontal collision at 40 mph (64 km/h) and a side crash at 31 mph (50 km/h) against a movable barrier in the shape of the front of a pickup truck or an SUV. In addition, the seat behaviour during a rear-end crash was tested.