Volkswagen reveals new Atlas Concept vehicle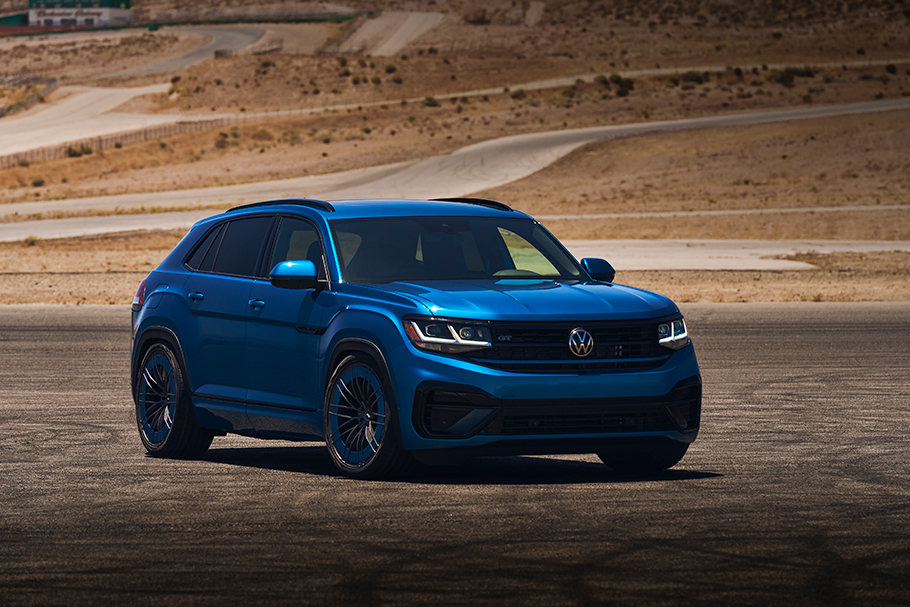 Volkswagen of America, Inc. unveiled the new 2021 Atlas Cross Sport GT Concept. The unique vehicle blends modern styling and an advanced engine system. Assembled in Chattanooga, the four-seater also demonstrates VW's new Eisvogelblau exterior color.
Based on the 2021 Atlas Cross Sport SEL Premium R-Line, the new GT Concept showcases neat 22-inch ABT Sport HR AEROWHEELS, wrapped in Yokohama Advan Sport V105 UHP 285/35R22 tires, ST suspension XTA Plus 3 coilovers, TAROX eight-piston front brakes, and glossy black exterior trim.
Under the hood, there is a refined version of the EA888 2.0-TSI power unit found in the VW Golf R, but with an IS38 turbo as an additional front-mounted radiator from an Mk7 Golf R. This setup generates a total of 300hp and is distributed via a seven-speed DSG automatic gearbox and 4Motion AWD system.
The inside is characterized by the same Eisvogelblau, bespoke RECARO Sports seats, and custom VW Accessories floor mats.
SEE ALSO: The final 40 exclusive Bugatti Divos head to their new owners
Finishing off the interior design is a one-of-a-kind rear center console, which follows the design language of the front console. Inside the storage compartment is a Volkswagen Accessories convenience safe and additional USB charging ports.