Volkswagen team proudly unveils new Tarok Concept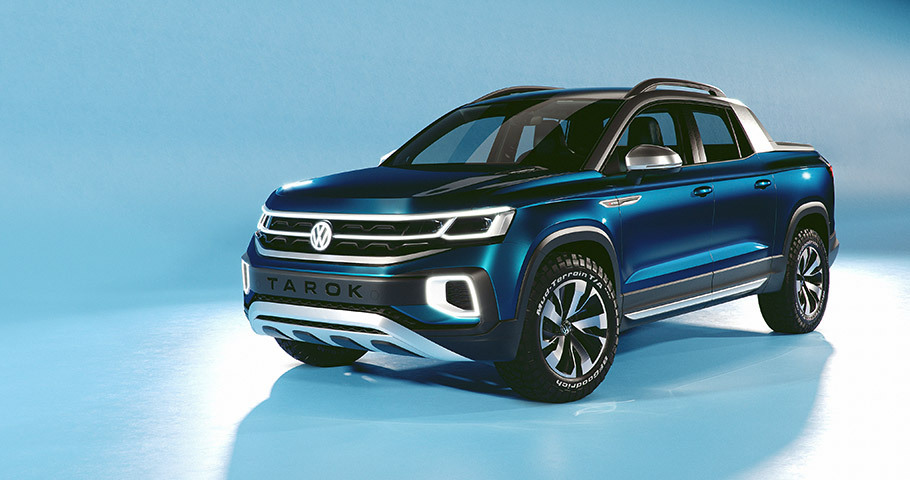 Volkswagen proudly reveals Tarok Concept pickup at the Sao Paulo International Motor Show. This is an all-wheel drive vehicle with numerous innovative features and upgrades, based on benchmarks of previous VW models. Built from scratch, this bad boy surely has a lot to demonstrate, so let's waste no more time and see what VW team has prepared for us!
In terms of exterior, it is immediately recognizable as a Volkswagen vehicle, but this time with some sexy changes and additions, compared to classic VW pickup design ideas – Tarok Concept features sleek silhouette, elegant lines and sexy curves. It does give off this pickup masculinity and aggressiveness, but remains tight and clean. Just as any other contemporary vehicle in the segment should look.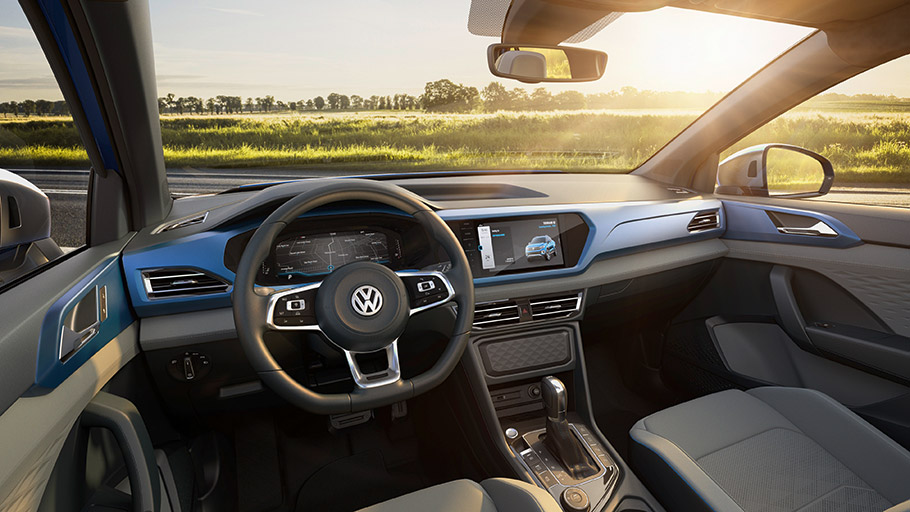 And as it comes to interior design, Volkswagen team hasn't disappointed us. The cabin catches the eye with color-keyed crossbar in Cypress Metallic, glass-covered infotainment system, digital air conditioning controls and a Digital Cockpit that gives off this scent of futuristic ideology and next-gen technology that would lead us everywhere we want.
SEE ALSO: Mercedes team reveals details about new E 300 Saloon and Estate models
Tarok Concept is geared with a 1.4-liter 150hp four-cylinder TSI engine, mated to a six-speed automatic gearbox. The power output is delivered by a next-gen 4MOTION all-wheel-drive. Enjoy!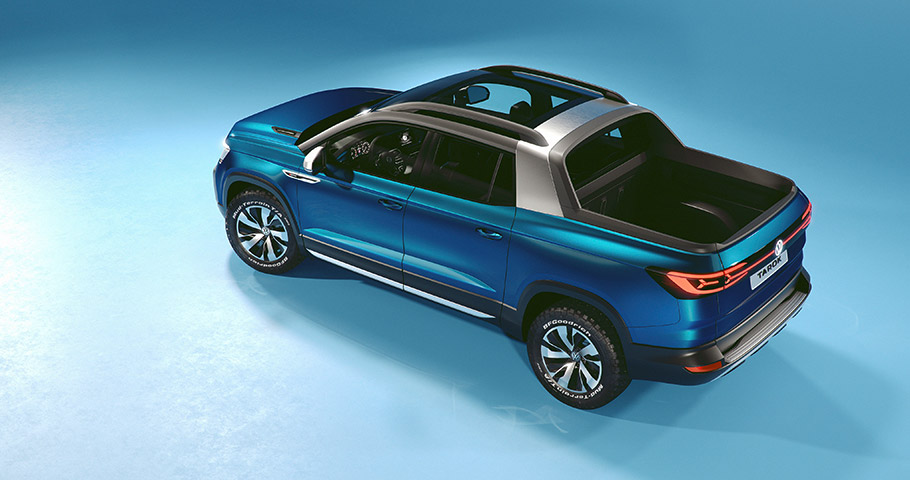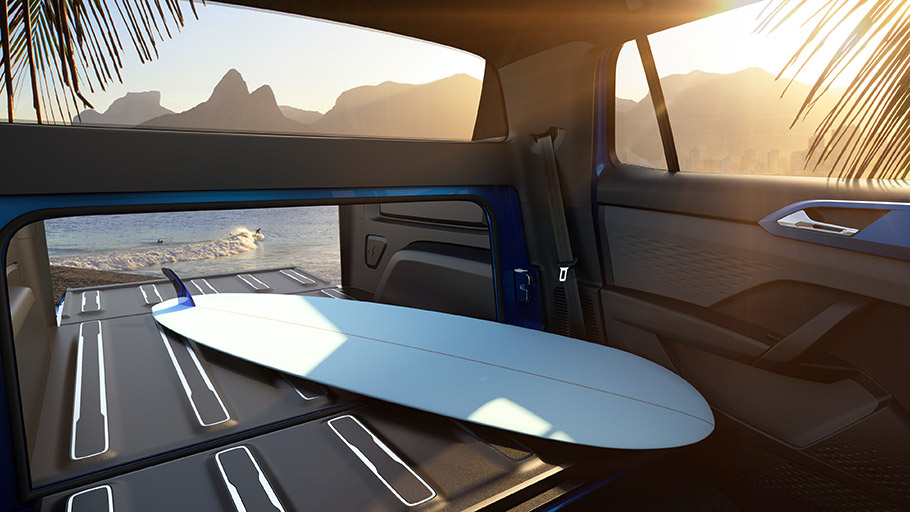 Source: Volkswagen