Update: Vorsteiner BMW M5 F10 Photo Shoot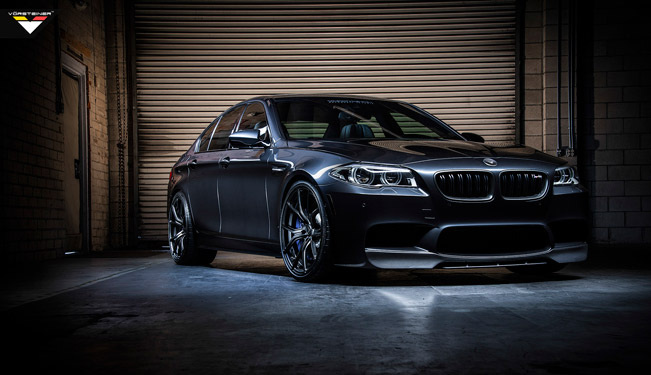 Not exactly breaking news, but a photo shoot of Vorsteiner's BMW F10 M5. We don't really need an excuse to relish in some eye-candy goodness, do we?
It's an delicate thing this, mainly because Vorsteiner haven't gone destroying it with a ridiculous body kit. In fact, this might just be the most reserved tuning effort of them all. All the while, it would seem that Vorsteiner went through an awful lot of fuss just so that they can leave their mark on the BMW M5. Consider this – the three main components that distinguish their BMW from all the rest are the carbon front splitter, rear diffuser, and lip spoiler on the trunk lid. Yet, they modeled them on a 3D printer (these days even bacon seems to be modeled by a 3D printer before it arrives on our plates); and, before actually bolting the pieces on the M5, Vorsteiner tested their aerodynamic properties in a wind tunnel.
Last but not least, they gave the M5 a set of 21-inch VS-190 Forged Monoblock Wheels leaving just about a hair of space between the tires and the wheel arches.
Generally improved or would you rather have it marooned?
Source: Vorsteiner