Vorsteiner BMW F32 435i Alpine White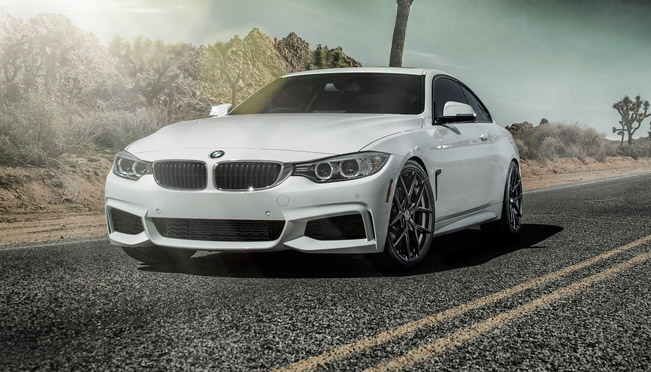 Vorsteiner BMW F32 435i Alpine White is the latest powerful creation of the California-based tuning company. There's not much don on this BMW, but still – it makes us admire how simple modification can entirely transform the presence of the car. The latest 2014 model of the F32 was introduced in June last year. It captured with its head-turning and typical BMW design.
As a matter of fact, this particular 435i is equipped with a 3.0 liter turbocharged petrol unit that generates 300 horsepower (224 kW) and 406Nm (300 lb-ft) of torque. This means that the car effortlessly accelerates from 0 to 100 km/h in only 5.3 seocnds on its way to a top speed of 250 km/h (155 mph).
After the tuning performed by Vorsteiner, this stunning Alpine White BMW 435i now runs on Flow Forged V-FF 101 wheels finished in Matte Black. Of course, they were then fitted with 20x8.5" tyres at the front and 20x10" at the rear.
Vorsteiner's latest in Lightweight Flow Forged Alloy Technology brings quality performance and keeps the car low in weight. This means that they add exceptional strength to the weight ratio. Enjoy the pictures below!
Source: Vorsteiner