Vorsteiner Releases Custom Mercedes C63 AMG

Vorsteiner Mercedes Benz C63 AMG is something that I just couldn't let slip through my fingers. The reason for this is because I simply find it amazing. Just take a look at its pictures in the gallery and you'll be assured of that in an instant. And if you think that the matte black exterior paint scheme has been done by the California-based tuner, you would be wrong.
This color comes as a standard from the Mercedes factory and it looks so good that one might think it is a custom work. But it isn't. The experts at Vorsteiner took advantage of this fact, stepped on it and created an exceptional vehicle, worth of a lot of attention.
SEE ALSO: Vorsteiner with Minor Updates for the BMW 4-Series
How did the customization specialists change this C63 AMG? First and foremost they decided to complement the great looks of the car with carbon fiber. Hence, the new front spoiler and rear diffuser were born.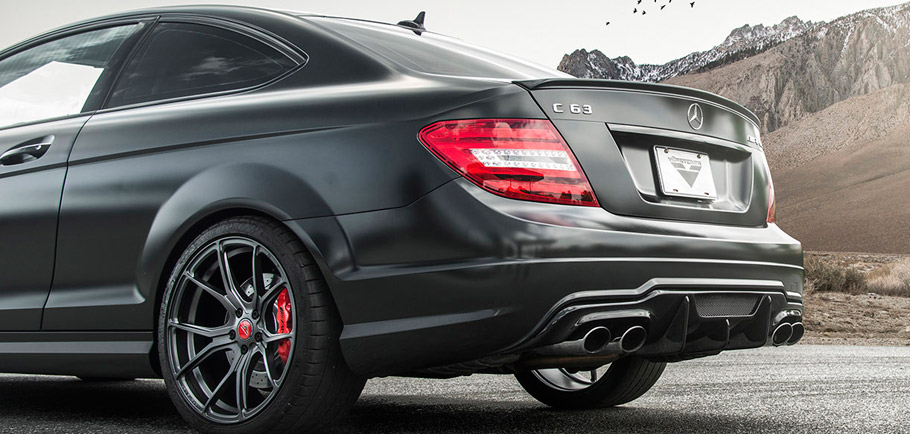 Then they added new in-house made Carbon Graphite 19-inch V-FF 103 wheels and coupled them with huge low profile tires.
No changes under the hood have been made, but this does not disappoint me because the Mercedes can still show-off with its 4.0-litre bi-turbo V8 engine. It produces 476 hp (350 kW) and 650 Nm (480 lb-ft) of torque and I am definitely not greedy for more.
Source: Vorsteiner