What's New in the 2015 Citroen C4 New Range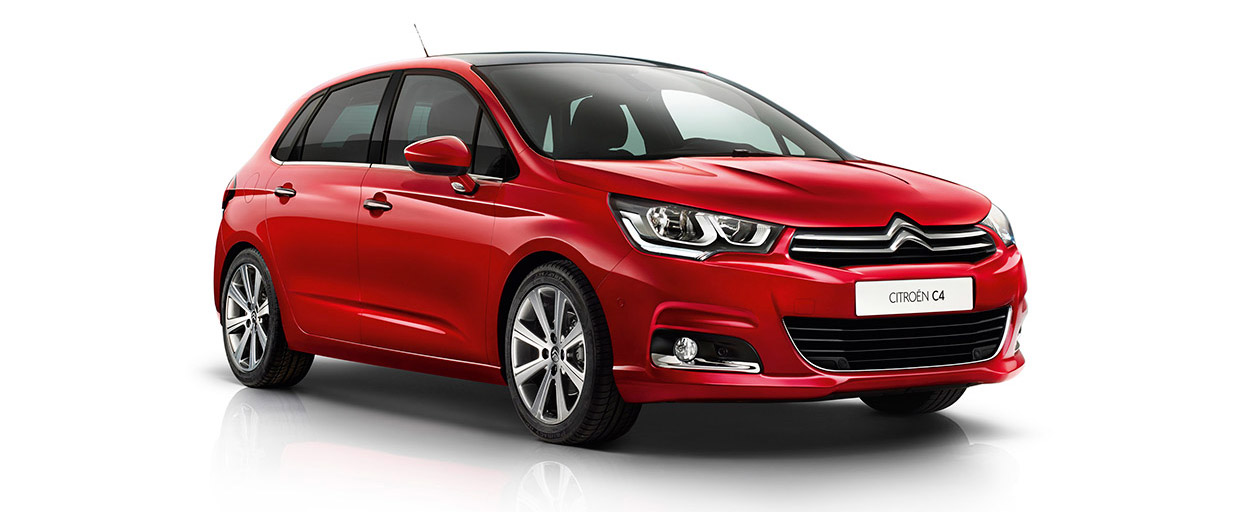 The second-generation CitroenC4 was launched in 2010 with more than 450,000 vehicles manufactured at the Mulhouse plant in France. Now, the range arrives with updated technologies, new engines, proved driving quality and a flair of compactness.
With improved driving dynamics, the 2015 Citroen C4 demonstrates some excellent results. It extracts its power from the latest-generation engines which are able to reduce fuel consumption. Thus, the 3-cylinder PureTech petrol engines and BlueHDi Diesels meet Euro 6 standards. They guarantee more than just satisfactory fuel economy: 3.3 l/100 km and 86 g of CO2 for the BlueHDi 100 S&S manual unit and 4.8 l/100 km and 110 g of CO2 for the PureTech 130 S&S EAT6. This exquisite performance is complimented by the new EAT6 automatic gearbox.
Some of the particularities of the 2015 C4 feature a new light design with new LED running lights. The 3D-effect tail lights attach an extra dynamic feel to the vehicle. Furthermore, Citroen receives new upholstery components and a simplified dashboard that has an innovative centrally located 7" touchscreen tablet.
Ultimate driving comfort is ensured thanks to the 2.61 m wheelbase, split foldback rear seats, and a boot volume of 408 litres, all of which mark the benchmarks in this segment.
Moreover, other useful technologies include hands-free Access and Start-up system, a new 7-inch touchscreen tablet which gathers all the media and navigation options, Hill Start Assist, Intelligent Traction Control and Blind Spot Monitoring system. If you put all of these extras together, you will get an easier and care-free driving experience.
What is your opinion though? Are you willing to buy one of these?
Source: Citroen