Wheelsandmore "Pronto" Update Maserati Gran Turismo Mc Stradale
What we have here is the latest Wheelsandmore update on the Maserati Gran Turismo Mc Stradale. It's called the "Pronto" and is available for both the coupe and convertible series.
Most notably, some careful work has been done to jump the power of the standard Stradle's V8 - 30 extra hp and 40 Nm of torque more thanks to an ECU upgrade and a hand-made exhaust system roars through a remote-controlled valve. So that's 480 PS and 550 Nm of torque passing through a ZF 6-speed automatic gearbox.
There's been a shoe shopping spree as well. The Wheelsandmore Maserati Gran Turismo Mc Stradale rolls on ultralight 6Sportz2 forged wheels that measure up to 12.5x21-inches. Wrapped around these multipiece goodies are four P Zero Nero tires from Pirelli – 255/30/21 at the front and 355/25/21 at the back.
Another feature intended to improve not only the road appeal, but the overall performance is the compression and rebound adjustable coilover suspension, which is also available for vehicles with OEM Skyhook suspension. For it, you get 5 yars of warranty.
When it comes to the interior, things get very flexible so be sure to be on the right mood when discussing it.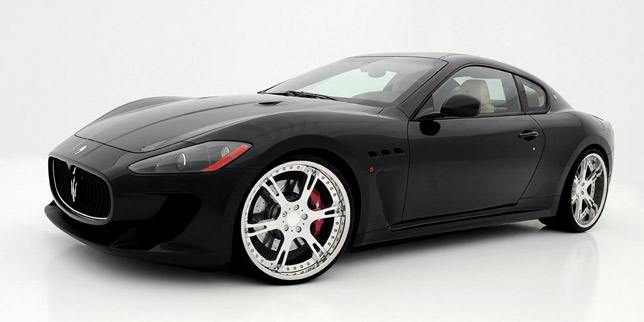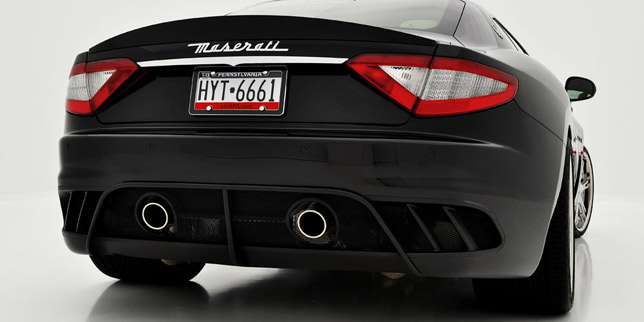 Source: Wheelsandmore