Zenos E10 Launch Edition Arriving In USA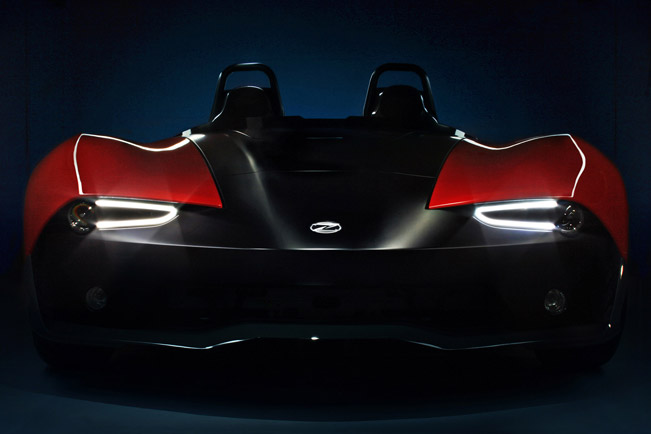 Zenos Cars has just announced that it is coming to America with its range of lightweight high performance sports cars. The first model to be introduced to the U.S. market is the Zenos E10 Launch Edition, which will be arriving in dealerships next year.
The first public appearance of the E10 was at UK's prestigious Autosport International Show in January. It achieved great success due to the praise of its innovative E-platform chassis architecture, contemporary design, and performance.
In particular, the E10 is a road legal car which however is track focused. The two seater sports car has Lotus Elise type proportions, and it is equipped with 200 hp (147 kW) mid-mounted transverse naturally aspirated 2.0-litre Ford GDI engine, which drives the rear wheels.
The vehicle weighs only 1430 pounds, thus achieving a power to weight ratio of 300hp/ton. This low weight has been accomplished via the use of a single 'backbone' aluminium extrusion with a carbon composite monocoque. This basically means that this architecture delivers optimal torsional rigidity.
Furthermore, the front suspension connects directly to the spine/backbone, while the engine is positioned in the removable rear extruded sub-frame. In terms of safety, there is fully encased steel safety cell comprising twin roll-hoops and side-impact bars.
Inside, E10 focuses entirely in the driver. A visual display is positioned directly behind the steering wheel, while in the middle of the dash, there is another larger screen that includes a choice of road or track data display.
Zenos E10 Launch Edition is equipped as a standard with a Limited Slip Differential, In-board Bilstein dampers, 4-point racing harness, bespoke Zenos composite seats, quick release steering wheel, and is finished in Launch Edition Red paint. The price of the car starts at $43,750 USD.
Source: Zenos Cars