2011 Ford C-MAX Price - £17 445
The 2011 C-MAX is now available from just £17 445. The compact MPV will also come with a new ultra-efficient 1.0-litre 125PS Ford EcoBoost petrol engine, which combines impressive performance with outstanding fuel economy and CO2 emissions.
2011 Ford C-MAX and its 7-seat Grand C-MAX sibling picked up their first BusinessCar award.
"Ford has deservedly taken both MPV awards thanks to a pair of products that successfully combine practicality and efficiency with a sense of style not previously available in a sector aimed squarely at family transport.", commented BusinessCar editor Paul Barker. "Both the Ford C-MAX and S-MAX offer good running costs as well as great handling and are deserved winners of this award, decided by the readers of BusinessCar – the very people using these products for their business and their company drivers.", he added.
The 7-seat Ford Grand C-MAX accounts for 40% of overall C-MAX volumes in the UK.  Twin rear sliding doors reveal an innovative walk-through seating concept, where the second row middle seat folds under the outer seat to enable easy access to the third row.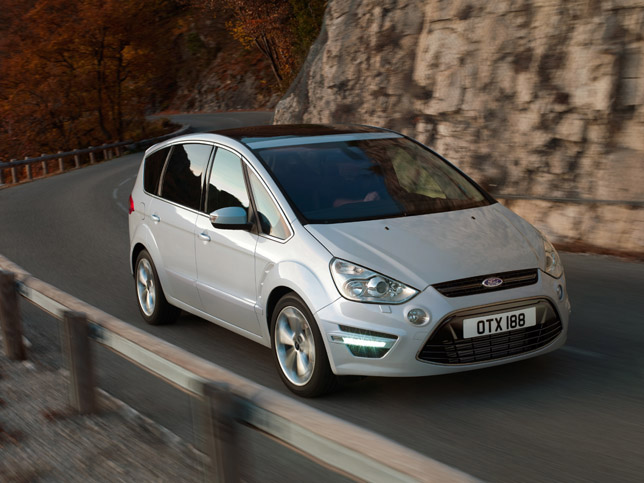 Source: Ford