Ford B-Max at Geneva
Good news for family people as Ford are planning to unveil a production-ready B-MAX at the upcoming Geneva Motor Show. It is a debut that comes exactly one year after the concept debut at the previous Geneva Show. The multipurpose vehicle will come with a sensible, clever drivetrain lineup and an even more clever design. The innovative 1.0 EcoBoost petrol unit we talked about a few days ago, will be available for the B-MAX range and so will be the Duratorq TDCi diesel plants. Sales in Europe are expected to start later this year. Ford CEO and President Alan Mulally himself will drop the curtain at the unveiling. Also present, will be the chairman and CEO of Ford Europe Stephen Odell who already sounds excited enough:
"The B-MAX combines an exciting, innovative design with features that only previously have been found in bigger cars," said Odell. "It's a brand new car that responds to the needs of an increasing number of customers who want much more from their small cars."
It's the design that gets us though. Ford say that the B-MAX boasts a class-leading load-space and flexibility, a highly configurable environment and clever pillar design but what we really can't get enough of are the sliding rear doors which bring to mind other clever MPV's such as the Peugeot 1007 and the bigger brother, Ford C-MAX.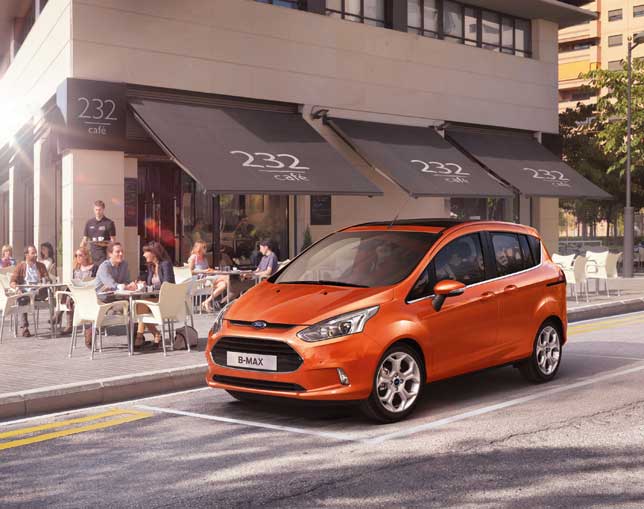 Source: Ford