2012 Ford B-MAX 1.0 EcoBoost
Ford will add all-new 1.0 litre EcoBoost three-cylinder petrol engine to the model line-up. The engine is developed in Europe and it is the smallest one Ford has ever built. Furthermore, the manufacturer confirms that its next generation of hybrid vehicles, including the C-MAX in 2013, will have a Ford-designed, engineered and built transmission.
The 1.0 litre EcoBoost has the same performance as a four-cylinder, but with much higher fuel economy and lower emissions.
"No one has ever built a three-cylinder engine quite like this.It's one of the most technically advanced and efficient engines we've ever designed," commented Joe Bakaj, vice president of Global Powertrain Engineering.
"The new engine introduces many new technologies that could be part of the DNA of future Ford engines.", he added.
The all new 1.0 litre EcoBoost will be offered with the 2012 Ford B-Max, but full details of the new power unit will be released in September at the 2011 Frankfurt Motor Show.
Innovative efficiency solutions:
An offset crankshaft that reduces friction
An advanced, Ford-designed split cooling system that allows the cylinder block to warm up before the cylinder head. Faster cylinder block warm-ups save fuel, especially in cold weather
An exhaust manifold cast into the cylinder head. The one-piece assembly lowers the temperature of the exhaust gases. This enables the engine to run in a wider rpm band with the optimum fuel-to-air ratio. The new design also saves weight and allows the engine to operate more smoothly
EcoBoost technologies, such as turbocharging, direct-injection and twin independent variable camshaft timing (Ti-VCT)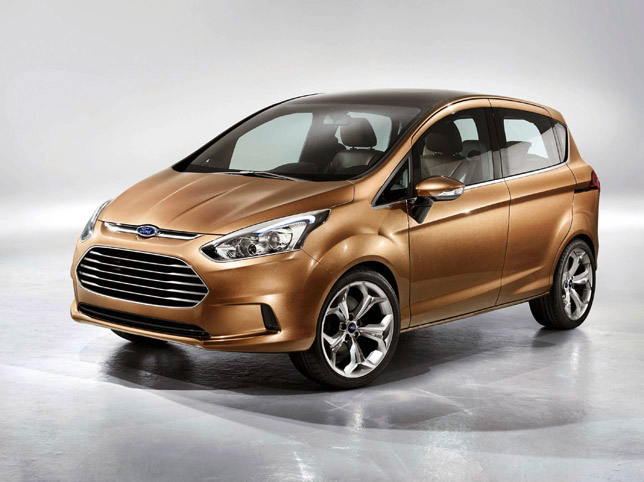 Source: Ford