New Turbo 1.0 EcoBoost for Ford Focus
21st century tech thinking seems to be something along these lines: "smaller is better". Just thing about the many product advertisement campaigns that use the words "slim" or "nano" or even just putting "lighter" as a quality. Ford are aware of that and have developed a new engine within the consumer-friendly EcoBoost range – a 1.0 Litre, 3-cylinder, turbocharged petrol unit that, on paper, is just as powerful as a standard 1.6 litre one. Yet the economy figures that go with the engine (that is to be placed in a Focus) are worthy enough to make any diesel engine in the world green with envy.
Around 200 engineers in the UK (At Dunton and Dagenham) were tasked to work on an engine that is remarkably frugal while delivering sharp and refined performance seen in all Fords so far. The end result is a small ("A4 sheet of paper" small) powertrain that goes into the 5-door Focus and delivers either 100PS or 125PS, depending on customer choice – the first one has a combined economy cycle of 58.9mpg and 109g/km of CO2 emissions. The 125PS however is the one to go for as it has a barely noticeable drop in the economy performance (56.5mpg) and yet it has more power to move around in the not-so-light Focus shell. Carbon emissions on that one are 114g/km. Peak toeque is170Nm (200Nm with overboost) and is available between 1,400 and 4,500rpm.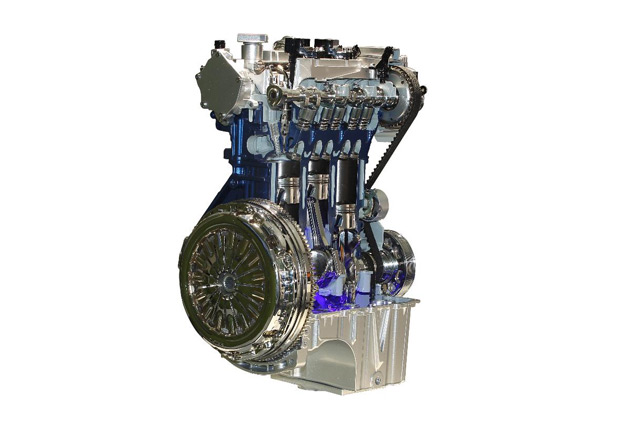 Graham Hoare, European executive powertrain director based at Dunton, said:  "This is the third addition to our acclaimed EcoBoost engine family.  Joining the 1.6-litre and 2.0-litre EcoBoost engines which span 150PS to 240PS, this 1.0-litre EcoBoost signals a new era of downsized, super frugal engines for the sub-130PS segment.  During development our UK engineers focused on improving thermal efficiency and reducing friction of the engine's internal moving parts, especially during warm-up."
The new Ford Focus array consists of vehicles priced from £13,995 on the road. The EcoBoost engine is priced £250 (on the road) more than the 1.6-litre 125PS engine. The freshmen, single litre is also expected to feature in Ford C-MAX, Grand C-MAX and all-new Ford B-MAX later this year.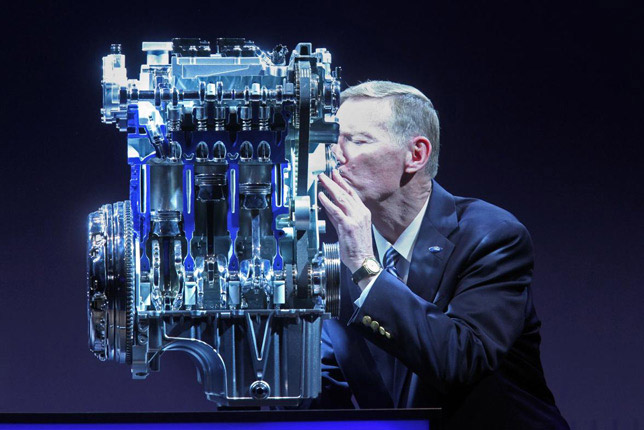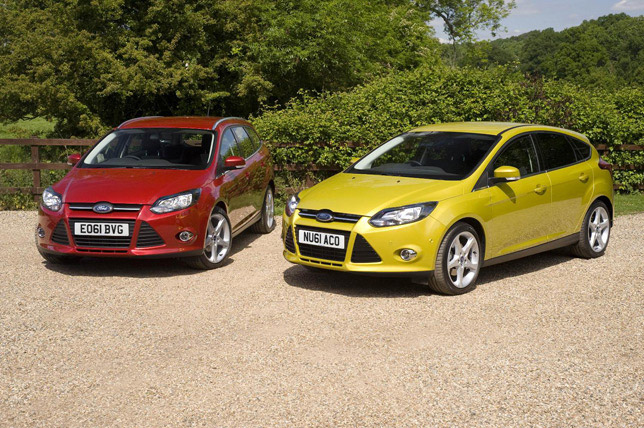 Source: Ford