2012 Ford Focus 1.0-litre EcoBoost Titanium
2012 Ford Focus 1.0-litre EcoBoost Titanium is to deliver great fuel efficiency and emit low number of CO2 emissions thanks to its groundbreaking 100 PS 1.0-litre EcoBoos engine.
The new Ford Focus is equipped with the innovative 1.0-litre EcoBoost petrol engine, which produces 100 hp (74 kW) and thus is able to deliver lower fuel costs than any other Ford before.
What it does in particular is that the Focus new 100PS 1.0-litre EcoBoost engine achieves 58.8mpg. However, despite that number, it is still able to deliver great performance, combined with power and even more torque (than previous models of Focus for instance).
Furthermore, what must be highlighted here is that Ford's new EcoBoost petrol engine utilizes the latest technology. It includes enhanced and advanced turbocharging and direct injection. The consequence is that it is able to deliver the performance of a traditional 1.6-litre engine with the fuel economy of a 1.0-litre one!
Another important fact is that thank to all these innovations and modifications, the new engine takes not only fuel economy, but also CO2 emissions to new levels for a petrol family car. As mentioned, it achieves up to 58.8mpg, and the CO2 emissions are 109g/km CO2. Not forgetting that all this comes together with excellent performance and refinement, which makes it the perfect choice especially for city driving.
Ford's fuel-efficient new 1.0-litre EcoBoost engine will be also offered in the Ford C-MAX and the all-new Ford B-MAX.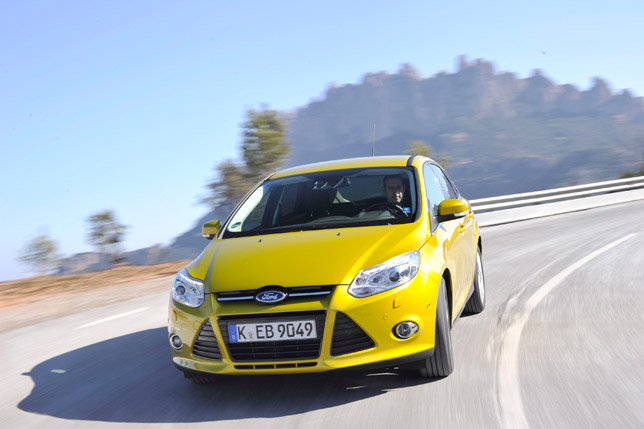 Source: Ford