2013 RUF 3800S based on Porsche Boxster or Cayman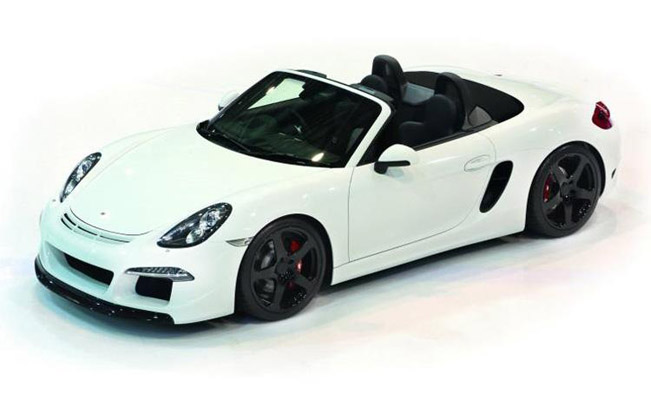 The tuning specialists from RUF has presented their updated 3800S program for Porsche Boxster and Cayman at the 2013 Geneva Motor Show.
The 3800S boosts the 3.8 liter flat-six engine to 420HP (309 kW) at 7,400RPM and 450Nm (332 lb-ft) of torque at 5,600RPM. The power is put on the road through a double-clutch gearbox and RWD.
Other higlights include a complete aggressive body kit including a new front bumper, a modified rear bumper with updated rear diffuser and glossy 5-spoke black alloy wheels fitted with low-profile performance tires.
Because RUF installs many of their own-made parts instead of simply badge engineering, the company is recognised as a manufacturer by the German government.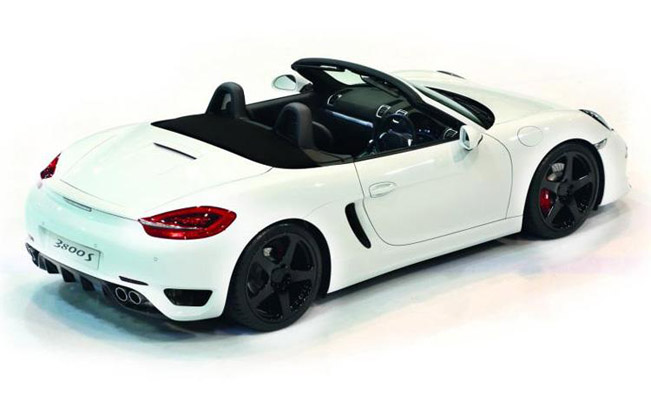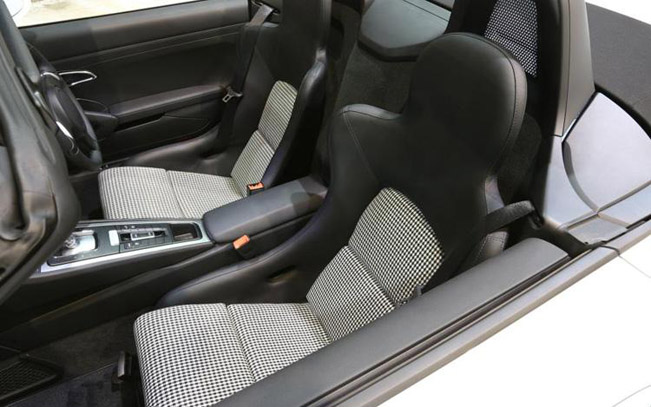 Source: Ruf