2013 Suzuki SX4 2.0 DDiS 4WD - 53.3 mpg UK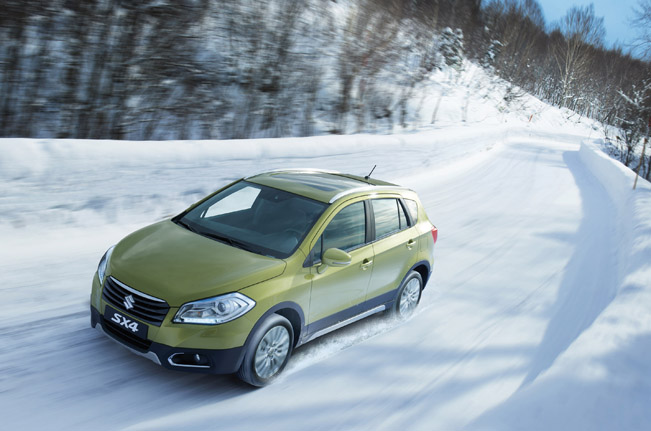 2013 Suzuki SX4 Crossover is the Best Real MPG Perforamnce according to honestjohn.co.uk. The SX4 range was voted by owners as the car that came closest to achieving the EC combined figure in everyday driving, recording an average score of 97.1 %.
The combined fuel consumption for the 1.6 petrol 2WD is 45.6 mpg and the 2.0 DDiS 4WD model is 53.3mpg.
The engine range includes a 1.6 petrol engine with either two or four wheel drive or with the 2.0 DDiS engine as four wheel drive. The 1.6 SZ3 two wheel drive model is priced at £10,495, which represents a customer saving of £2,100.
"Fuel consumption has become a very contentious issue and the feedback we get from owners via Real MPG is incredibly valuable. Since launching in 2011 we've had submissions covering pretty much every make of car so for owners to report that the Suzuki SX4 range comes so close to matching its claimed fuel economy is a real achievement.", said Dan Harrison, editor of honestjohn.co.uk.
Source: Suzuki