2014 Chevrolet Silverado and GMC Sierra - US Price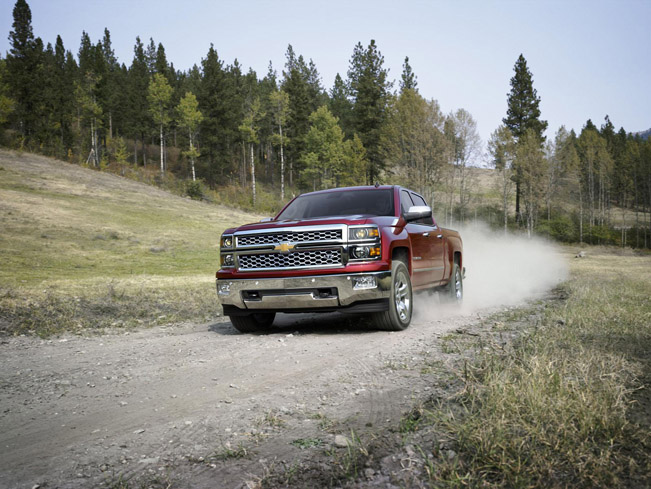 GMC has presented the new 2014 Chevrolet Silverado and 2014 GMC Sierra. The pick-up trucks come with a lot of innovations and nice styling upgrades.
The most interesting feature is the new 5.3 liter EcoTec3 V8 with 355HP (265 kW) and 518Nm (383 lb-ft) of torque, which is an increase of 40HP and 65Nm compared to the previous 5.3 liter V8.
The engine boasts good fuel economy of 16 mpg in city, 23 mpg on highway and 19 mpg on combined cycle for RWD and slightly less for AWD version. If this is true, the Silverado and Sierra will become the most fuel-efficient trucks in their class.
The engine will enable the trucks to have a payload capacity of up to 953 kg (2,102 lbs) and a tow rating of up to 5,216 kg (11,500 lbs).
The 5.3 liter V8 is just $895 more than the 4.3-liter V6. However, there is a powerful 6.2-liter V8, but specifications aren't released.
2014 Chevrolet Silverado is priced from $24,585 for the regular car and $28,610 for a double cab model. The crew cab is $32,710.
The 2014 GMC Sierra costs $25,085/$29,110 and $33,210 for a crew cab model.
Source: DMC