2014 Chevrolet Silverado Teased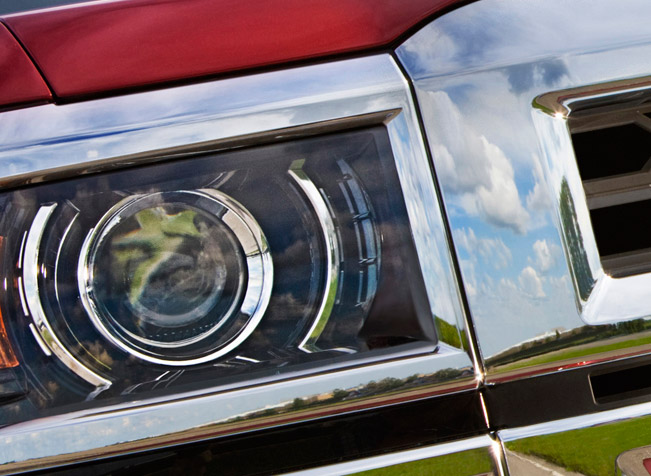 The next generation 2014 Chevrolet Silverado is going to make its official first world appearance in Detroit. The exact date is thirteenth of December, when we are to see what's new around this mighty vehicle.
Chevrolet will take the wraps off the all-new Silverado 1500 full-size pickup on a special event. The exterior design is promised to be bold enough in order to reflect the improved capabilities of the truck.
In addition, features such as jewel-like projector beam headlamps, as we can see from the teaser image just released, speak about the great and careful attention given to every detail.
It is rumored that the off-road capabilities of the vehicle is boosted by the aggressive 35 inch tires on 18 inch wheels. We don't know yet officially whether the horsepower will be changed, but some say that the huge vehicle will be powered by a huge engine – a diesel one, generating 400 hp (296 kW).
2014 Chevrolet Silverado will be on public display for the first time at the 2013 North American International Auto Show in January, and will start production next year.
Source: Chevrolet