2014 Citroen C4 Cactus Arsenal Edition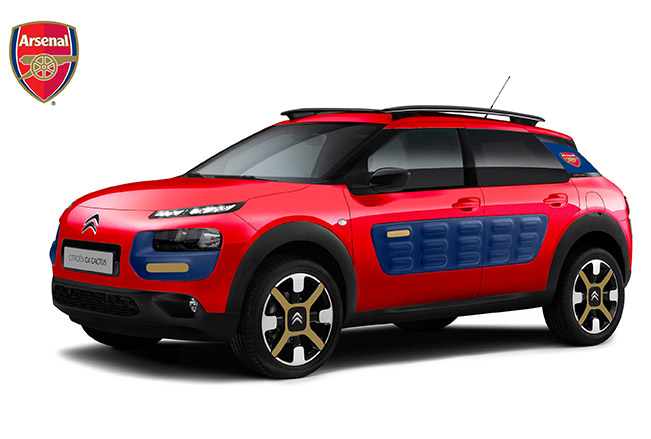 Citroen has unveiled C4 Cactus Arsenal Special Edition, which will be limited to just 11 units. All of them come in red, blue and gold shades to match the Gunners' iconic crest.
The integrated dashboard console will feature Citroen's new Geo Organised Away-day Location, Information & Entertainment interface, or G.O.A.L.I.E. The touchscreen system is preloaded with all of Arsenal's away fixtures, including directions to the matches, a database of pie and mash vendors and a music playlist of rousing football anthems to sing along to.
"We think Mr Wenger and the team will be delighted with this new special edition. As Official Automotive Partner to Arsenal, Citroën is always looking for new ways of celebrating our relationship. With the new fan-focused in-car technology, we think this model is pitch-perfect for the dedicated Arsenal supporter", said Head of Citroen UK's Special Projects division, Joseph King.
2014 Citroen C4 Cactus Arsenal Edition will be available to order from showrooms later this year.
Source: Citroen