2014 Jeep Wrangler Dragon Edition - US Price $36,095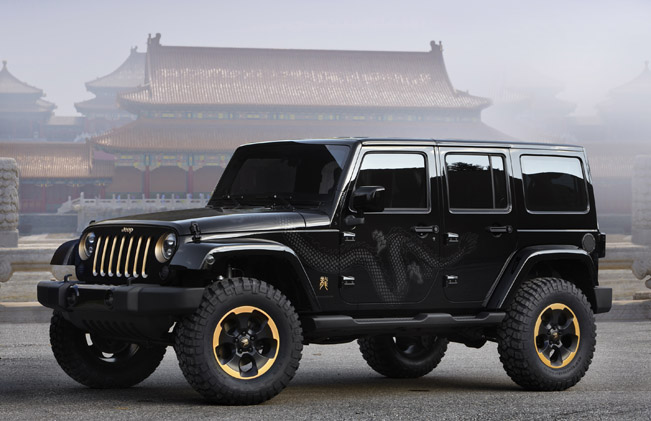 Jeep has announced the 2014 Wrangler Dragon Edition, which will be available later this year in the US with starting price of $36,095.
"When we introduced the Jeep Wrangler Dragon Design Concept last year, we received tremendously positive feedback," commented Mike Manley, President and CEO – Jeep Brand, Chrysler Group LLC.
"Our loyal Jeep enthusiasts asked us to build this unique Wrangler, and we are delivering exactly what they've asked for. The new 2014 Jeep Wrangler Dragon Edition boasts a stunning, unique, upscale design with styling cues that make it unlike any Wrangler ever seen before.", he added.
The dragon symbolizes strength and power and is an aspirational character normally associated with royalty and good fortune. It was these characteristics that inspired the upscale design of the Jeep Wrangler Dragon Edition. Based on the Jeep Wrangler Sahara, the Dragon Edition has numerous unique exterior and interior styling cues consumers will appreciate. Available only in Black and as a four-door Unlimited model , the Jeep Wrangler Dragon Edition features Bronze Satin Gloss trim inside and out.
Source: Jeep