2014 Opel Ampera - Price €38,300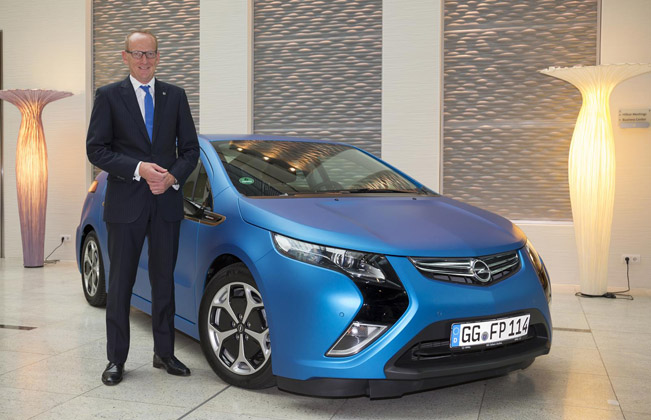 2014 Opel Ampera is priced from €38,300, which is a massive price cut of €7,600.
"The Opel Ampera was the first electric car on the market from a European manufacturer. With our new pricing, we show our straightforwardness and continue to pursue our strategy for sustainable mobility. We at Opel remain committed to investing in electric propulsion and believe in an emission-free automotive future – not in the future, but today.", commented Opel CEO. Dr. Karl-Thomas Neumann.
The Ampera is powered by an electric motor and a 1.4 liter range-extender petrol engine. The combined power is 152HP (111 kW) and 370Nm (273 lb-ft), which is more than enough for everyday driving.  0-100 km/h in 9.0 seconds and a top speed of 161 km/h (100 mph). The electric motor is powered by a 16 kWh lithium-ion battery.
The car can go up to 80 km (50 miles) on electric power and more than 500 km (311 miles) on hybrid mode.
Source: Opel