2016 Caterham Seven Superlight Limited Celebrates its 20th Anniversary

Caterham has revived one of its most recognizable vehicle: the incredible 1.6-liter Seven Superlight with a launch of a special edition model. There will be only 20 of the vehicles and will be launched during Goodwood Revival festival ahead of the 20th anniversary of the original Superlight in 1996.
As you might know, the original Superlight's production run ceased back in 2004, but it also heralded a new era of track-based Sevens created to offer even better performance stats and low weight. All this combined with an incredible price. Furthermore, the vehicle went to become one of Caterham's most coveted models, selling about 200 examples while still in production.
The vehicle now offers 135 hp (99 kW) of power, delivered from 1.6-liter Ford Sigma engine, paired to a 6-speed close ratio transmission. There is also a special Sport suspension pack which adds lightweight flywheel and limited slip differential. How cool is that?

The exterior style benefits from numerous carbon-fiber components, including the cycle wings, rear wings, nose and minimalist aero screen. And just like the original Superlight, the body finish is in bare aluminum. The vehicle also gets a special numbered dash plaque, unique gauges, titanium colored chassis, carbon interior panels and especially embroidered carbon sports seats. The same as for the Caterham's flagship model.
And surely this is one of the fastest, if not the fastest Seven produced to date. The vehicle goes from 0 to 100 km/h (62 mph) in just 4.9 seconds and has a top speed of 219 km/h (122 mph).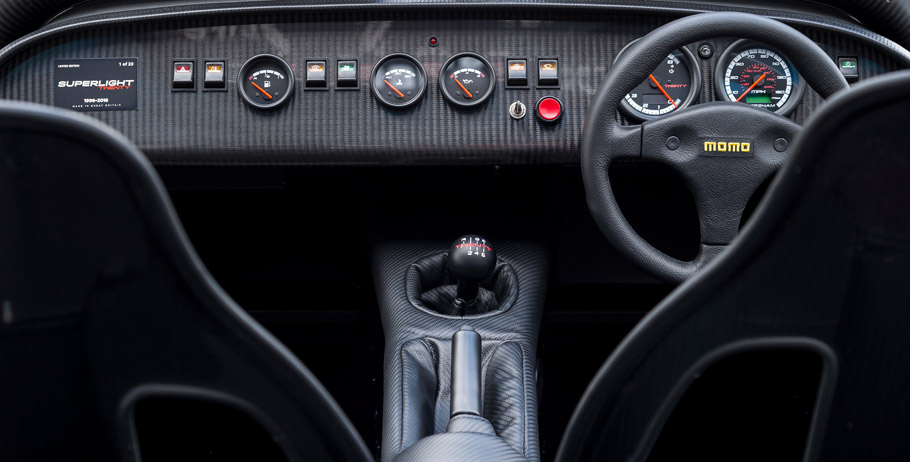 So, what do you think about the vehicle?
Source: Caterham Cars