2016 Nissan Micra Cup Event: What to Expect?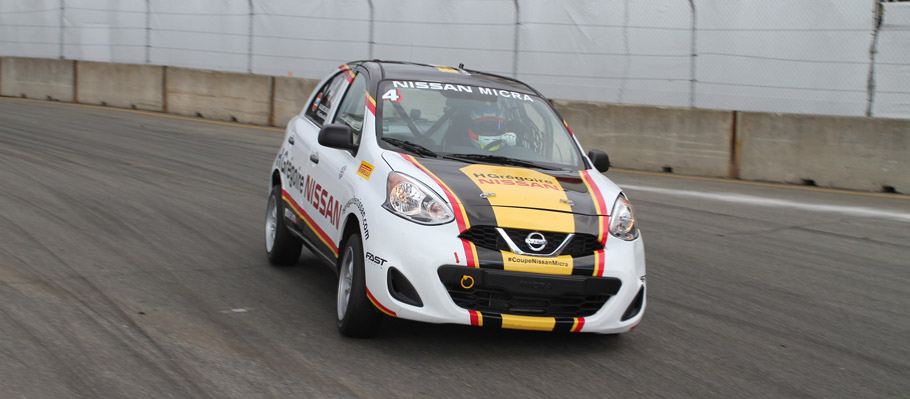 30 days ahead of its second season start, Canada's most affordable racing series, Nissan Micra Cup will start with a race in Ontario at Calabogie Motorsports Park. Behind the wheel of the agile and capable Micra models will be 30 drivers who will compete in a total of 16 races through eight weekends.
As you might remember, last year, the Nissan International GT Academy program left its mark in Canada as the two GT Academy drivers competed in the Micra Cup with one or both achieving podium finishes in almost every single race.
SEE ALSO: Guinness Says Nissan GT-R NISMO is the Fastest Drift Car [VIDEO EDIT]
Also, after the success of the first season, most of the drivers that took place will be back on the grid. One of the returning racers is Olivier Bédard, a young driver and 2015 Nissan Micra Champion, who will try to defend his title one more year with the Albi Nissan Team. Stefan Rzadzinski from Alberta is also back on the track, along with female drivers Valerie Limoges, Valerie Chiasson and Ashley Sahakian.

As you know, Nissan Micra cup offers affordable cars and action-packed events that attract large number of participants, as well as audience. And this year's event will include five races in Quebec and three in Ontario.
So, long story short, we expect that the races will again be passionate, full of power and adrenaline and will not only show the best out of drivers, but also will be fun to watch by the audience.
Source: Nissan