2016 Volkswagen Enthusiast Vehicle Fleet has a lot to demonstrate! More details here!

With this year's summer enthusiast season Volkswagen of America, Inc. has unveiled its fleet for 2016. With five new models and tons of surprises, this year's show is influenced by Volkswagen's trusty enthusiasts. The cars focus on performance and style. In fact, all of them reflect VW's heritage and at the same time present some contemporary trends. So, let's see what is going on here!
Golf 1.8T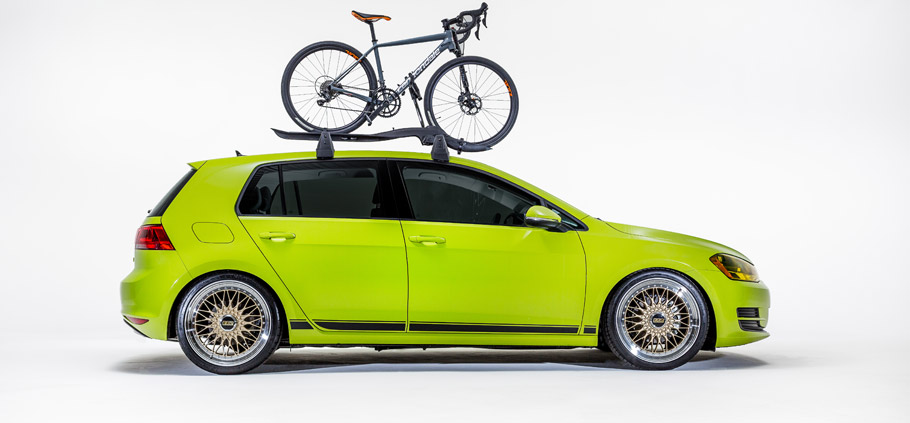 Influenced by the well-known Bali Green exterior finish from the Mk 1 Volkswagen Rabbit, the new 2016 Golf 1.8T brings some classy looks and a well-known features. With Yellow headlight tinting mirrors and distinctive gold spoke 19-inch BBS Super RS wheels, wrapped in Michelin Pilot Super Sport tires. Also a black heritage stripe along the bottom of the door finishes off the vintage design.
Jetta GLI

This sweetie is both capable on the street and on the racetrack. The Jetta GLI will be shown in its track configuration with BFGGoodrich g-Force Rival tires, embracing  18-inch Neuspeed RSe52 wheels, mounted on H&R Street Performance coilovers for improved handling and grip. Also, there will be all the needed tools, necessary to convert from road to track use. These are indeed a jacket, stands, wrenches, sockets and wheels.
Passat

The Passat is a not to the large number of Volkswagen enthusiasts whose vehicles ride on air. It comes with custom AccuAir E-Level TouchPad air management package by Boden Autohaus in Costa Mesa, CA. Also, the trunk is outfitted with custom wood flooring and sporty air suspension system. For now, the vehicle rides on 20-inch forged LC-106T Vossen wheels and Michelin Pilot Sport tires. Sweet.
Golf GTI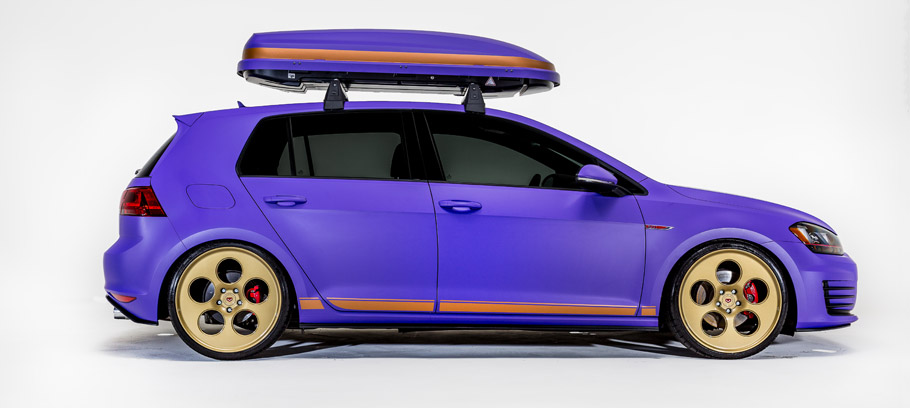 The GTI embodies the dual qualities of power and style. This show car is lowered with H&R Street Performance coilovers and is geared with 20-inch forged LC-103 glossy wheels, especially from Vossen.
Golf R

Influenced by the Scirocco GT Black Edition, the Golf R features some sweet modifications that make it stand out from the crowd. It proudly demonstrates a matte black roof wrap and a set of Michelin Pilot Sport Cup 2 tires, fitted around VW Zubehör 19-inch black aluminum-alloy Lugano wheels. Also present are the H&R Sport Springs and the special DCC Dynamics Chassis Control system that lowers the look without sacrificing handling.
SEE ALSO: Volkswagen & Beats Electronics proudly present Polo Beats with 300-watt sound capability
This Volkswagen Enthusiast Fleet will be making stops at events here and there. So, if you are interested in going, don't forget to share a shot with us! Here are the dates:
The European Experience: Savannah, GA—5/14-15
Waterwerks at the Park: Tacoma, WA—6/26
Waterfest: Englishtown, NJ—7/16-17
Wolfsgart: Burlington, VT—8/5-7
Fastivus: Fontana, CA—8/13-14
H2O International: Ocean City, MD—10/1-2
NOLA Speed and Style: Westwego, LA—10/8-9