Fresh and confident towards 2017: two Toyota sweeties hit the road!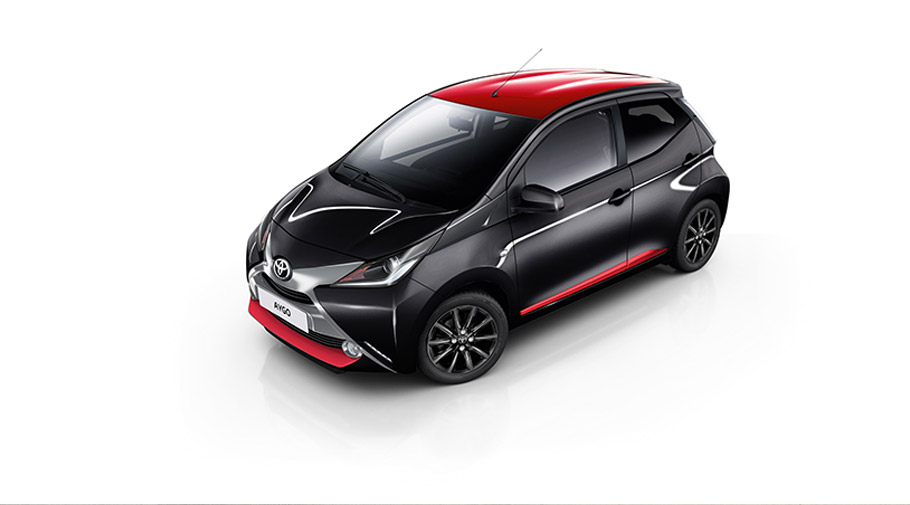 New Year celebrations have begun and Toyota team decided to spice up the party. The reason? Well, it is pretty obvious that the new model year is about ten days ahead, but let's put one more reason just in case: Toyota fans and enthusiasts might well be pleased by what the brand reveals as new offerings. To tell you the truth, we are interested too! So, let's check out what is going on here!
To be precise, there are two fresh models that will keep the Christmas spirits warm. To be more precise, we are talking about the new Aygo models. These fresh x-press and x-style have a lot to demonstrate and we are eager to show it to you!
Toyota Aygo x-press
Toyota decided to mark the arrival of the sweetheart with a distinctive red color. Definitely distinctive, this body finish accents the slightly restyled bumper, rear diffuser and side sills. However, this is not the only available body finish. The vehicle can be specified with Silver Splash, White Flash, Electro Gray and Bold Black body colors. Other neat stylish changes include glossy black 15-inch alloys, rear privacy glass, body color-finished door handles and door mirrors.
SEE ALSO: Driver-focused and not that appealing: Toyota 86 GT hits the road!
In terms of interior changes, the vehicle offers neat instrument panel that resembles the body color of the vehicle, black surrounds with black air vents and gearshifts and a black central console. Black is always stylish, isn't it? Furthermore, there is new automatic air conditioning system and sweet three-spoke steering wheel. Sweet.
Toyota Aygo x-style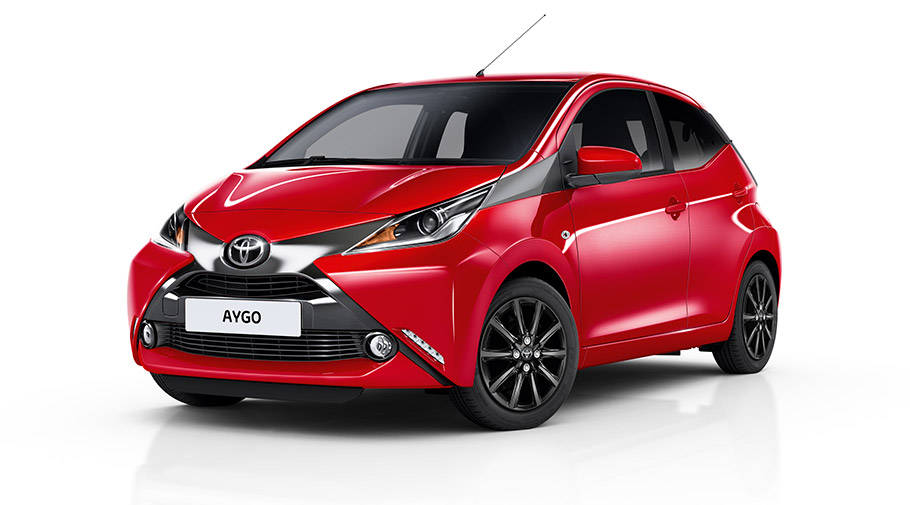 Definitely an eye-candy, this one showcases sleeker and more detailed body styling. There are neat grey-finished front X, front pillar extensions and rear diffuser. Cool. Buyers will be granted with 15-inch alloy wheels in glossy black that showcase perfect color harmony with the available Electro Grey, Deep Blue Buzz and Silver Splash finishes. The cabin benefits from the same additions and changes as the x-press brother does: there are matching body-color instrument panel, black trim detailings, revised air-conditioning system, x-touch and dusk-sensing headlights and more.
Additional features and drivetrain system
Both vehicles include reverse camera, front fog lamps, Bluetooth connectivity, heated door mirrors with power adjustment, DAB tuner, leather steering wheel cover, electric front window, Hill Start Assist Control, LED daytime running lights and more.
Also, if there are still people who are not completely satisfied with the base model features, Toyota team offers some optional goodies: there is this advanced Pre-Collision System, Autonomous Emergency Braking and Lane Departure Alert. Sweet.
SEE ALSO: Toyota and the TNGA architecture: it slowly becomes a trend. But a good one!
In terms of drivetrain system both vehicles share Toyota's agile, yet not that flexible 69hp 1.0-liter VVT-I petrol power unit that can be paired to either a five-speed manual or x-shift automatic gearbox, all depending of buyer's preferences. Sweet.
Source: Toyota