ABT 2012 Audi RS3
ABT Sportsline has announced a special tuning program for the hot hatch – Audi RS3.
The tuned vehicle is powered by a 2.5 liter five-cylinder turbocharged petrol engine with 470PS (346 kW) and 630Nm, instead of 340PS (250 kW) and 450Nm. The results are thanks to a new ABT turbocharger and a modified motor management.
However, the tuning company offers slightly less powerful version – 420PS (309 kW) for a lot less money.
Furthermore, you can order the 2-pipe stainless steel ABT exhaust system, ABT light alloy wheels – 19" fitted with 255/30 R19 on the front axle, 225/35 R19 on the rear one.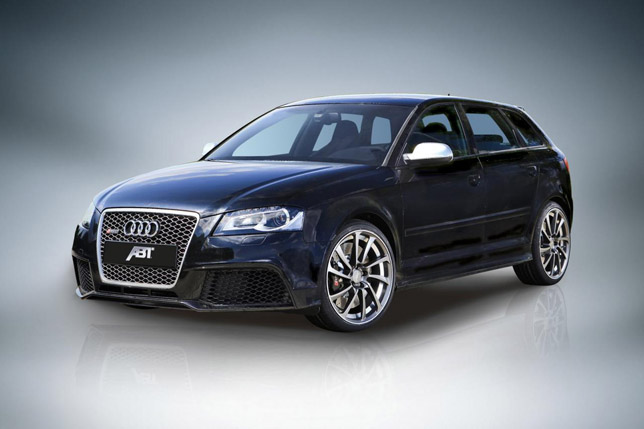 ABT 2012 Audi RS3
ABT ENGINE TECHNOLOGYEngine:                        2.5 TFSI, 2.480 ccm capacity Performance tuning:   ABT POWER Performance:              420 HP/309 kW (standard: 340 PS/250 kW)

Engine:                        2.5 TFSI, 2.480 ccm capacity Performance tuning:   ABT POWER S Performance:              470 HP/346 kW (standard: 340 PS/250 kW)
ABT EXHAUST TECHNOLOGYABT stainless steel exhaust system
ABT WHEEL TECHNOLOGYABT BR, CR or DR in 8,5x19 inch Available also as complete set of wheels with sports tyres
Source: ABT