ABT Sportsline at 2013 SEMA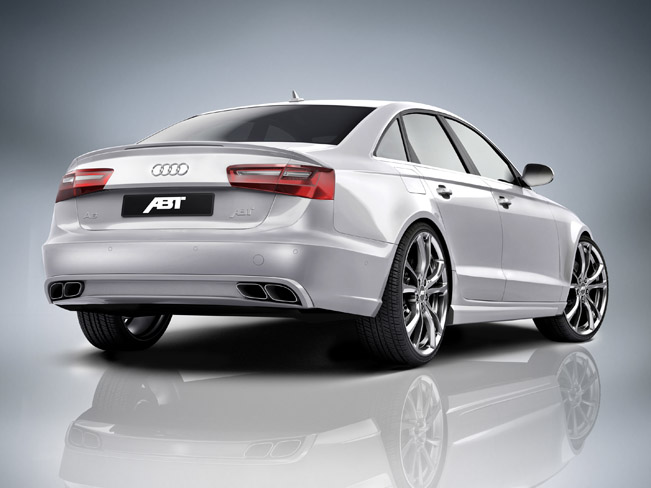 ABT Sportsline will present a lot of upgrades and tuned models at 2013 SEMA Show. The visually and technically tuned Audi A6 sedan will be presented as well as some other models.
"We look forward to being part of the SEMA's 50th anniversary 'party'. With the ABT AS6, the more than 100,000 trade visitors at one of the globally most successful automotive fairs can see a perfect, detailed and dynamic total package", commented Hans-Jurgen Abt, CEO of ABT Sportsline.
ABT Audi AS6 is based on the A6 3.0 TDI Quattro, which has been equipped with a new performance package boosting the engine to 286HP (210 kW) and 678Nm (500 lb-ft) of torque – an increase of 41HP and 98Nm.
There is also a styling package – a new front spoiler, revised side skirts and a new rear bumper. There are also carbon fiber mirror caps, a rear spoiler and 20" ABT ER-C alloy wheels.
Last, but not least ABT has installed a set of sport springs and high-performance brake system.
With the ABT AS6, ABT Sportsline combines all these elements in a consistent total tuning package that makes it fun to drive and look at.
Source: ABT