ABT Volkswagen Golf VII R - 370HP and 460Nm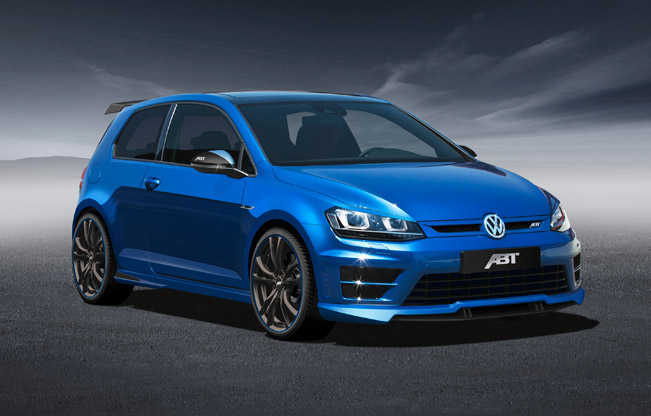 ABT Sportsline has presented their latest project based on Volkswagen Golf VII R. The hot hatchback comes with more power and some nice styling upgrades.
The 2.0 liter four-cylinder TFSI engine is boosted to 370HP (272 kW) and 460Nm (341 lb-ft). This is an increase of 70HP and 80Nm of torque. 0-100 km/h in 4.5 seconds and a top speed of 265 km/h (164 mph). The result is thanks to an ECU re-map specially developed for the engine. Fuel consumption is remaining the same as in the standard model.
Apart from the performance, the ABT Golf VII R also comes with a body kit that includes new
ABT also lends its Golf VII an elitist look. The body kit that is in the pipeline shows a front grille, front spoiler with an integrated blade, head light covers, mirror caps, side skirt add-ons, a rear wing, tail gate and rear skirt add-on and the matching and dark ER-C wheels fitted with performance tires.
Source: ABT