ABT Volskwagen Polo R WRC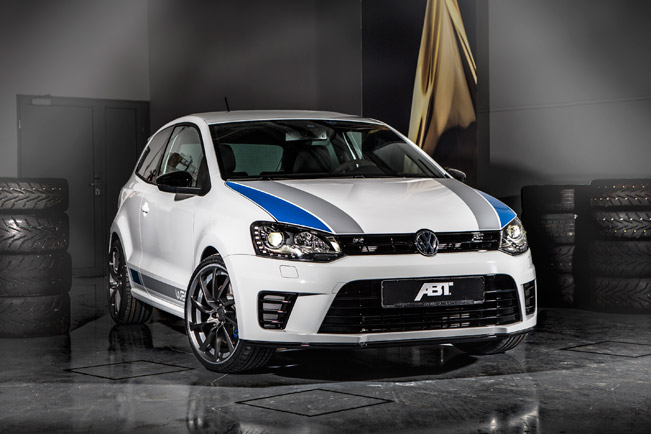 The Volkswagen Polo R WRC has already won the tough FIA-Rallye world championship with Sebastien Ogier, France, but now is time for the road version to get some additional performance.
The Rallye model has 315HP (232 kW) from the 1.6 liter TSI engine and ABT Polo R WRC is very close to this number boasting 290HP (213 kW). 0-100 km/h in less than 5.0 seconds and a top speed of 260 km/h (161 mph).
ABT Sportsline recommends the attractive DR alloy wheel in its standard 18" version to go with the Polo R WRC.
After all, in its street version the "WRC winner" is also a champion on motorways and A-roads.
Source: ABT