Aston Martin Showcases a Special Exhibition In Honor of Sir David Brown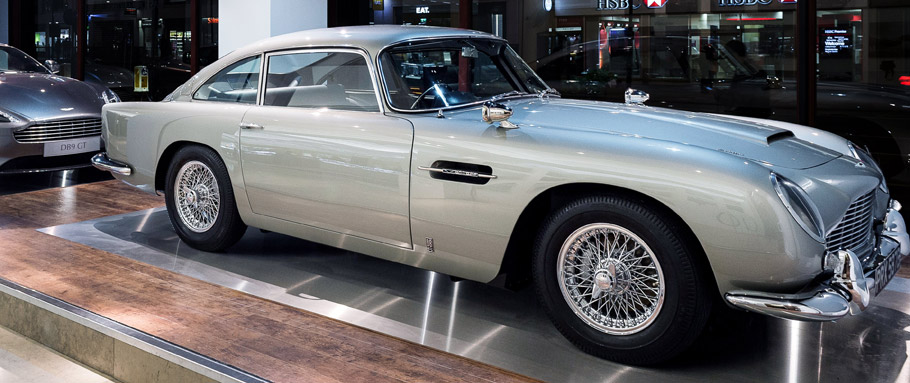 Bit by bit Christmas displays and ornaments disappear, but something else catches the eye in London's Kinightsbridge: a sight of special Aston Martin collection is on display in Harrods, world's most famous luxury department store.
The incredible Aston Martin sports cars will take over the iconic place a month-long celebration of the British marques' DB nameplate. Since their debut in the 1950's the DB lineup by Aston Martin is named after Sid David Brown who bought the prestigious brand back in 1947 and since then his name became symbol of sophistication and perfection.
The first in line is the Aston Martin DB10. This is the vehicle that was especially created for James Bond. As we all know, Aston Martin has a special bond with world's most famous detective for more than 50 years. Definitely one-of-a-kind vehicle the DB10 proudly leads the prestigious exibition.
SEE ALSO: 2016 Aston Martiin James Bond Edition Is Finally Here!
Also on display is the DB9 FT: one of brand's most notable vehicle up to date. Created to offer the best of what DB9 can be, this machine offers outstanding quality and hand-built excellence.
And the third honorable machine is the Aston Martin DB5, which was first unveiled back in 1963, the vehicle set new benchmark for all DB that followed with its well-known design and superior performance.

Also, there will be specialists from Aston Martin headquarters who will provide visitors with incredible information about the vehicle and will reveal more about the Aston Martin products and history.
The exhibition area will remain in place until 28 January.