Aston Martin Vanquish Centenary Edition Marks the Birthday of the Brand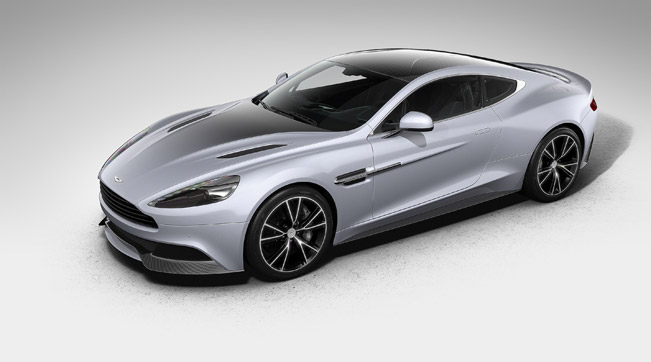 Aston Martin Vanquish Centenary Edition is a very special vehicle. First of all - it comes to mark the start of the birthday of the brand. And secondly, because it will be available worldwide on just 100 examples of each of the car maker's model lines: V8 Vantage, DB9, Rapide and Vanquish.
To go further into details the car includes unique graduated paint finish, solid sterling silver Aston Martin wing badges with tailored 'trans flux' enamel inlay and a special Aston Martin hallmark. In short, the exterior represents an exclusive celebration of the company's 100-year history.
The process of creating the astonishing paint finish added an average of 18 hours to a paint process. This means that it took more than 50 hours to complete. The unique graduated finish is meticulously built by adding special 'tinters' to create the darker inner colour. This custom-made mixture is then applied to each panel by hand, utilizing a special mini-jet spray gun.
Furthermore, the interior of the car is more luxurious than one can imagine. Deep Soft black leather has been used and in addition, to make it even more perfect contrasting silver stitching has been added. What is more - special silver thread embroidery of the Aston Martin wings in the head restraints and solid sterling silver sill plaques individually numbered with an Aston Martin hallmark are among the features one-of-a-kind to the car.
To make it even more individual, each Centenary Edition model will also come with unique presentation box. The latter will feature some special gifts especially made for the anniversary: two glass keys, two bespoke key pouches made from leather, solid silver cufflinks, solid silver Rollerball pen and high quality Bang & Olufsen headphones.
Source: Aston Martin